Distance Learning  |  Tuition Support  |  Coursework  |  Licensure  |  Program Requirements  |  Apply
Early Intervention/Early Childhood Special Education Master's and Licensure 
Our licensure program prepares professionals to help children birth through 5 years with disabilities to succeed. Students learn to provide high quality services to young children with special needs with a focus on inclusive practices and family-guided intervention.  
The Early Intervention major leads to a master's degree in Special Education with an emphasis in Early Intervention/Early Childhood Special Education (EI/ECSE).  
Information Session
Didn't get a chance to attend our virtual information session for our EI/ECSE master's program held on April 6, 2023? That's ok, we've got you covered! Hear from assistant professor Stephanie Shire, PhD, who offers an overview of the program, open discussion from some of the program's faculty and instructors, and learn some tricks and tips from a panel of alumni who are out in the field.
---
Why get your Master's+License in EI/ECSE? 
Nearly 100 percent job placement rate 
The ability to live and work almost anywhere 
Oregon preliminary teaching license 
A strong lifelong network with cohort peers
Graduates of the program are prepared to fill a variety of professional roles: 
EI/ECSE specialist 
EI/ECSE service coordinator  
Home visitor 
Parenting coach 
Classroom teacher  
Early childhood consultant 
Evaluation specialist
Research assistant  
---
At a Glance: 
Cohort size = 15-25 students  
Can be completed in 1 or 2 years 
Distance Learning Option
Our distance masters/licensure program is ideal for early childhood educators, paraprofessionals, or educational assistants in EI/ECSE that work in Oregon.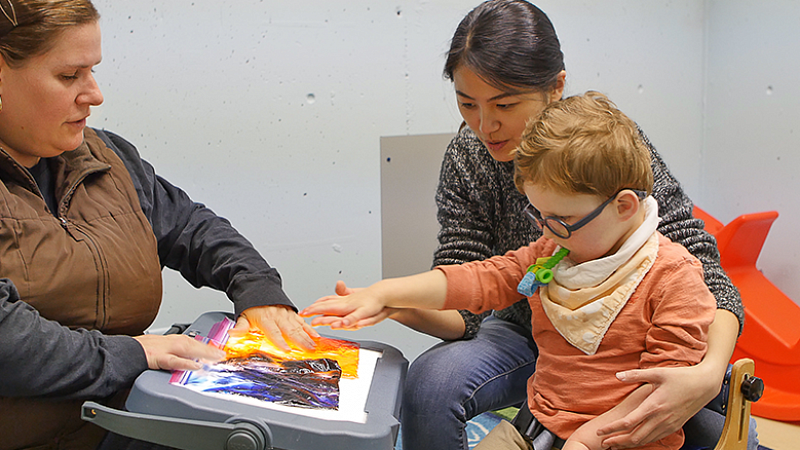 ---
Our faculty has a long history of innovation and cutting-edge research that has served to shape and continues to impact the field of EI/ECSE. Carefully sequenced coursework and hands-on practicum experiences provide students with a rich learning experience focused on effective strategies for supporting infants, toddlers, and preschoolers with disabilities in home, school, and community settings.
Research/Outreach Projects
Early Intervention research, demonstration, and outreach programs expand and improve educational and therapeutic services for infants and young children who are at risk or disabled, and their families.
Areas of research & technical assistance
Developing and conducting research on screening instruments and systems for early identification of developmental delays in young children
Evaluating effectiveness of learning environments for young children and teachers
Developing and conducting research on curriculum-based assessments for infants, toddlers, and preschool children
Supporting development of linked systems for early intervention/early childhood special education service delivery
Investigating effectiveness of early childhood mental health approaches
Providing technical support and professional development for early childhood, early intervention, and related service personnel
---
Positive approaches and evidence-based strategies are the core of our curriculum: 
Linked System: Assess child development, create goals, design and provide intervention, monitor child progress to evaluate results and modify intervention as needed. 
Activity-based Intervention: Children learn in routine, planned, and child-initiated activities. 
Assessment and Evaluation: Developmental screening and evaluation for EI/ECSE eligibility.
Culturally Responsive Practices: Approaches that meet the needs of all young children with or at-risk for disabilities and their families. 
Coaching and Consultation: Guide parents and teachers to facilitate successful early learning in diverse contexts. 
Teaming and Collaboration: Work effectively within an interdisciplinary team approach. 
---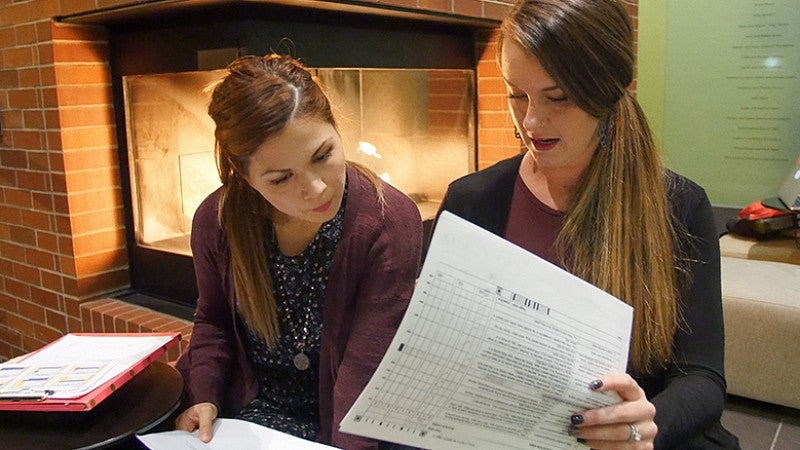 Relationships matter 
We know that young children learn when they are in relationship with others, and we believe this is true for students too. This belief in the promotion of positive relationships and inspiring interactions with others is at the core of our program. Our students build close relationships with peers, faculty, practicum and community leaders.
---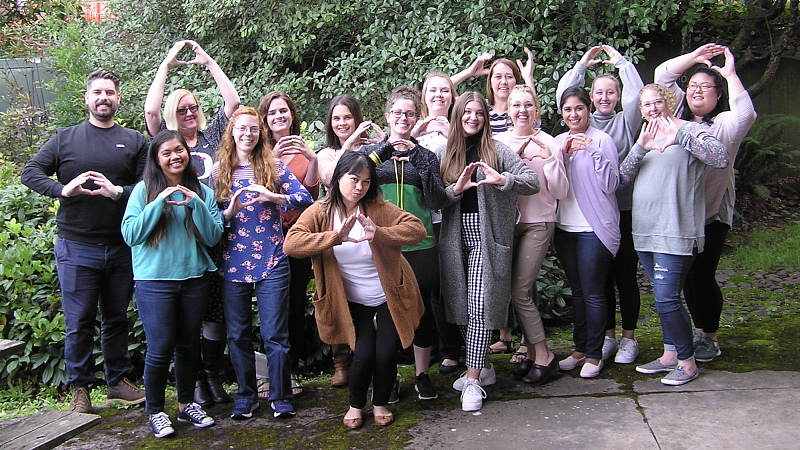 You can make a bigger difference  
Well-trained professionals in EI/ECSE are in high demand: 
Tuition support may be available through grants from the US Department of Education 
Opportunity for licensed teachers to expand their reach with our added-endorsement option 
Early Intervention Endorsements
---
Tuition Support
Virtual Two-Year EI/ECSE Master's Program
Tuition support may be available for EI/ECSE master's students who are employed in the EI/ECSE field outside of Lane County. Students who have the support of their employer to complete the part-time virtual EI/ECSE master's licensure program are encouraged to apply.
For more information, please contact sped@uoregon.edu. 
Do you identify as a student of color and/or speak a language other than English? Are you excited to work with young children with disabilities and their families? Are you committed to anti-racist approaches that improve outcomes by increasing equity and access to disability services? If you answered yes to these questions, apply to become a Project IDEA scholar today!
Funding is available for scholars' full tuition, fees, books, travel, and professional development. Project IDEA seeks to expand higher education opportunities among students of color, students who speak languages other than English, and students with disabilities. Preference will be given to students who self-identify with these backgrounds. Please view the PDF below for more information.
For more information, please contact Dr. Lillian Durán at lduran@uoregon.edu.
---
Coursework is directly linked to practicum and student teaching experiences in community-based settings 
Students in the EI/ECSE program have the option to complete the requirements for the master's degree and licensure program in 1 or 2 years. All aspects of the master's degree and Oregon teacher licensure requirements are embedded in the program. 
---
About Licensure  
The preliminary teaching license is granted by the Oregon Teacher Standards and Practices Commission and is required for EI/ECSE specialists serving children birth to five years of age in public school programs in Oregon, including Education Service Districts. 
In addition to successful completion of course and fieldwork requirements for the master's degree, licensure candidates must also: 
Complete full-time student teaching  
Successfully complete an additional Teaching Sample 
Pass PRAXIS II test for Special Education: Preschool/Early Childhood  
---
Program Requirements
The master's degree program conforms to the established University of Oregon and College of Education requirements and procedures:  
Minimum of 45 credits in courses approved for graduate credit taken as an admitted master's degree student (51 credits minimum if doing a specialization area) 
Up to 15 credits may be officially transferred in through a petition process 
24 credits must be in UO graded courses passed with a GPA of 3.0 or better 
At least 9 credits in 600-level courses must be taken in residence 
Minimum 30 credits in SPED courses 
All credits for the degree (including transfer credits) must be completed within seven years. 
EI/ECSE Master's Degree + Licensure Program Plan
Sample Course Schedule
Summer Term -  10 Credits
Fall Term - 14 Credits
Winter Term - 16 Credits
| course and Title | CREDITS |
| --- | --- |
| | 3 |
| SPED 688 EI/ECSE Methods II | 3 |
| SPED 692 Professional Practices II | 1 |
| | 3 |
| SPED 612 Practicum II | 3 |
| SPED 528 Law and Special Education (online) (also offered in summer) | 3 |
| SPED 686 Autism in Early Intervention (optional) | (3) |
---
Spring Term - 16 Credits