College of Education Alumni
Welcome College of Education Alumni
Here you can hear about news, events, and be a part of the community for
the University of Oregon College of Education alumni
Let us know what you've been up to!
We love to hear from COE alumni at all points in their careers.
Complete this short survey to share what you are doing now, how your experience at UO shaped your career path, and any advice you have for current students. 
Stories may be shared on the COE website, social media channels, or in future alumni newsletters.
Meet Jesus "Chuy" Narvaez Santiago, '21, UOTeach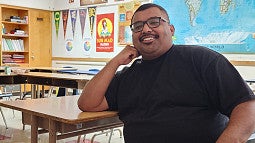 Jesus was a UO Logan Scholar and a featured speaker at the COE's Spring 2021 Advisory Council Meeting. Learn about Jesus's hands-on experiences as a UOTeach student that added value to his career, the changes he strives to make for teaching, and advice he would give to current students.
 Get to Know Other COE Alumni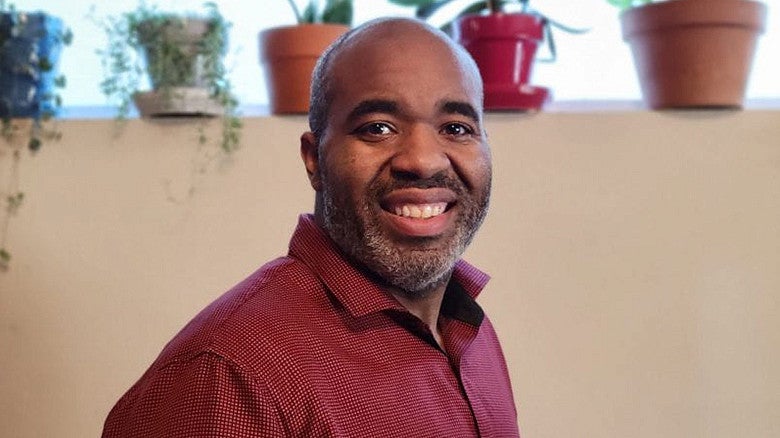 Leading the way in DEI
Triple duck Jonathon Henderson, BS '07 Political Science, MS '09 Conflict & Dispute Resolution, PhD '15 Critical and Sociocultural Studies in Education
First in his family to graduate college, Jonathan developed a talent for having difficult conversations about diversity, equity, and inclusion during his time at the University of Oregon. The COE honed these strengths and taught him the research skills now serving him in his current role as Associate Director of Research for CWU.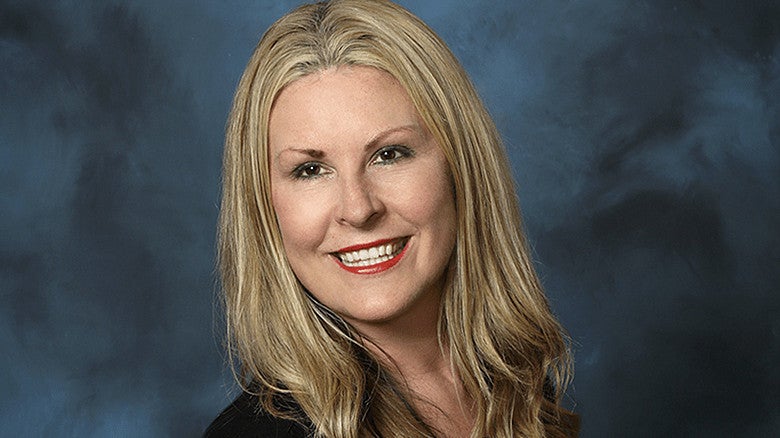 Passing the Torch
Melaney Grenz, MS '99 Communication Disorders and Sciences
For Melaney, the mentorship that she received from teachers and professors gave her the confidence to pursue her dream and become a speech pathologist. Now, having spent over twenty years in the field, she mentors current students in the program, passing on the legacy of those who helped her achieve her dreams.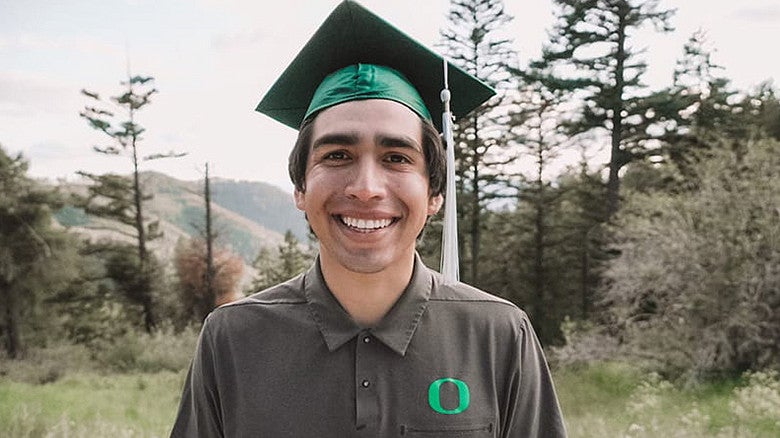 Family is Everything
Rene Cabrera, MS '22 School Psychology
Rene sees his accomplishments as a reflection on the hard work of his parents, who were immigrants from Mexico. "I love what I do. I'm achieving a master's, which is great, but to me, it's more for my parents and all the work they've done to be in this country. It means a lot to me, but it means more for me to be able to tell them that thanks to you, I was able to achieve this."
COE Alumni in the News
Stay up to date with what's happening with fellow College of Education alumni. 
Stay Connected
Once a Duck, always a Duck—and at the College of Education, we're a tight-knit flock. Now more than ever, we need to strengthen our ties and maintain our network. Here are a few ways to keep informed about what's happening at the COE and stay in touch with fellow alumni.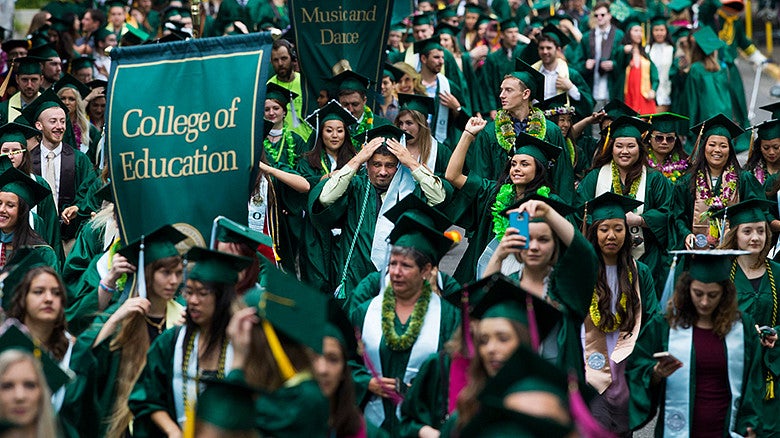 Be a Changemaker!
The Dean's Academic Venture Fund (DAVF) at the UO College of Education provides flexible and expendable funding to support the dean's priorities. It allows the college to invest in new academic programming, fund critical needs around student and faculty success, and seize opportunities as they arise.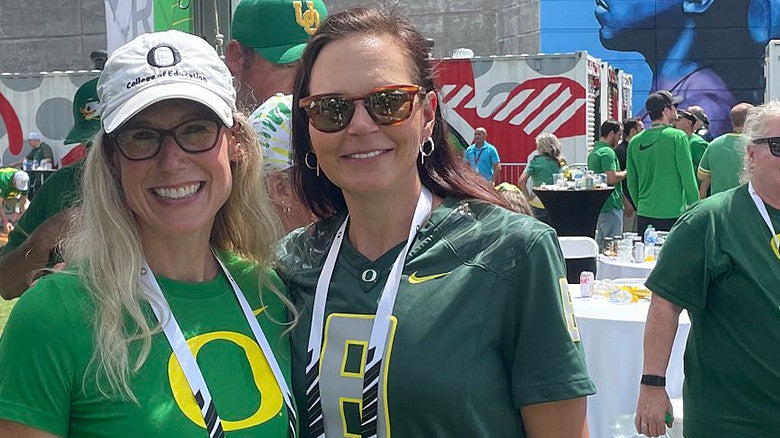 Once a Duck, Always a Duck
The UO Alumni Association keeps more than 250,000 Ducks around the world connected. Learn about reunions, tailgates, career networking, travel, watch parties, and more..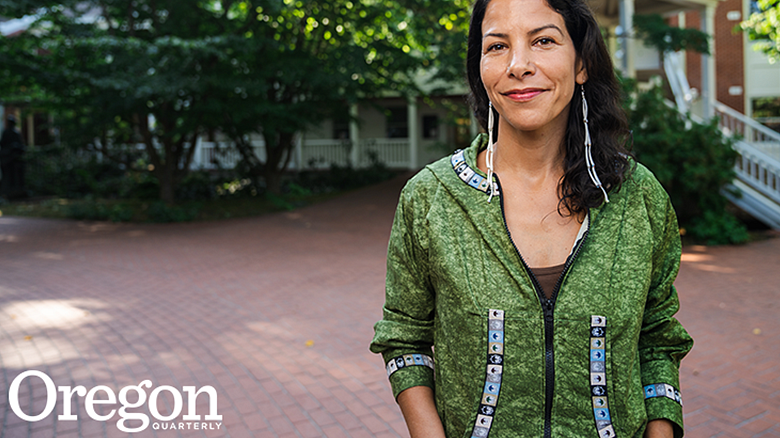 Meet Other UO Alumni
Read UO alumni career profiles and blogs, watch event recordings, and see what's coming up! Ducks with career and job search insight and industry experience are here for you. 
Career Resources
Oregon Career Information System (Oregon CIS)
Oregon CIS, a research and outreach unit of the College of Education, provides career information and planning tools to Oregonians.  Oregon CIS includes 600+ careers, 4,900+ education and training programs in Oregon, and 4,700+ scholarships.  Tools you can use for lifelong career planning include the SKILLS Assessment (identify transferable skills), Career Bio (online master résumé) and LearningExpress Library (online practice tests and more).  Oregon CIS offers free access to all alumni residing in Oregon.  Alumni in other states should check the intoCareers network for similar systems in their states.
---
Handshake
Get started on your Career Readiness Flight Path by joining the career community made just for UO students and alumni!
Gain experience through part-time jobs on and off campus, internships, fellowships, and volunteer opportunities. Discover career opportunities relating to your major, interests and skills for your next destination after graduation.
---
Career Opportunities at UO
The University of Oregon strives to catalyze a new era of creativity and discovery by attracting the best and most diverse talent.  We pursue qualified, career-minded individuals who contribute to UO's quest to be one of the nation's top universities.