This year's spring commencement will be held on Tuesday, June 20, 2023. 
Can't make it in person? Watch the COE Commencement Ceremony Livestream.
---
Class of '23 Graduation Checklist
2023 grads, make sure you complete all the steps below to receive your degree and participate in the commencement ceremony.
Do this as soon as possible.
Do this on Graduation Day, Tuesday, June 20, 2023
---
 Senior Spotlights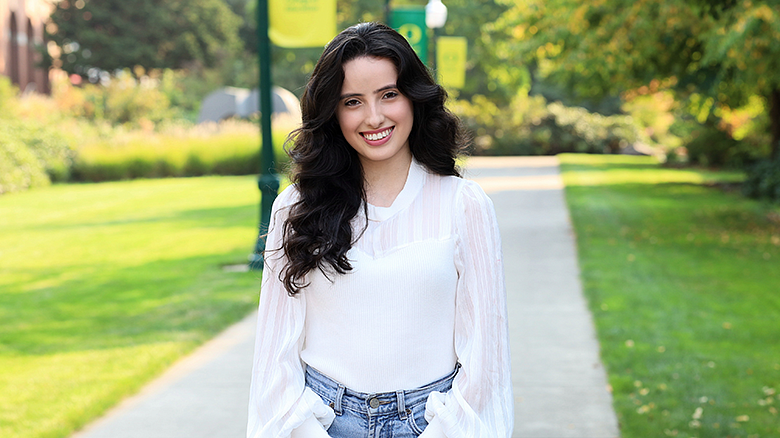 "I can't wait to stand in front of my classroom and see the smiling faces of my students every time they learn something. I am looking forward to making learning fun and seeing my students grow to love learning one day at a time."
—Valeria Cortes, BS '23, Educational Foundations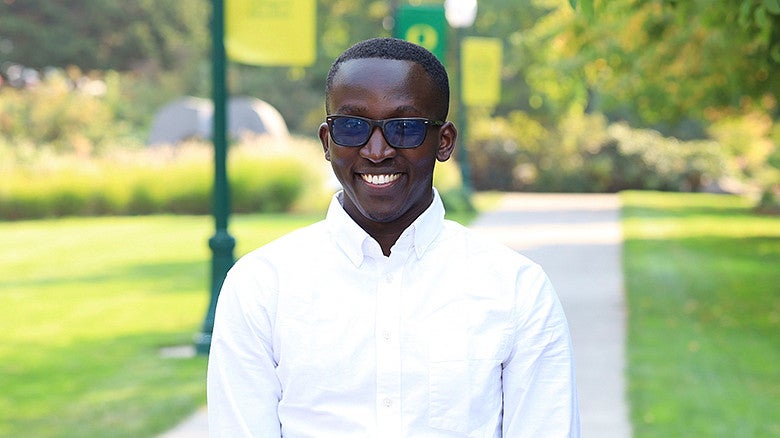 "I'm proud to be in the first cohort of Master of Science in Education Policy and Leadership (EPoL). I came into the program with little experience and studying EPoL is the best academic decision so far."
GradImages
Professional photographers will be in attendance at the College of Education commencement ceremony. Photographs will be available for purchase following the event. Bookmark this link to GradImages website.
Parking
Students, faculty, and staff may park in their regular spots as denoted by their permit. All others planning to attend commencement must park at the Autzen Stadium parking lot where you will be shuttled to the ceremony.
LiveStream
Can't make it? The College of Education commencement ceremony will be livestreamed on Youtube. 
Accessibility Information:
For the College of Education Departmental Ceremony: accessible seating will be located underneath a tented area on the South Lawn behind Knight Library and should be easy to find on the field.  We will have information tables at each corner of the field if you have questions.  As this seating is limited, we request that the person needing accommodation sit there with only one other member of their family; remaining party members are asked to sit elsewhere on the field.  All accessible seating is on a first-come, first-served basis; we do not take reservations for these seats.
ADA parking will be in lot 37, as well as the 13th Ave. garage. There will be golf carts stationed in lot 37 to help with ADA shuttle needs. Guests can approach and ask for shuttle service to the south lawn site. The accessible shuttle will also run that day.  
If you have questions, please contact Lisa Fortin at lfortin@uoregon.edu.

UO Commencement Ceremony
The University of Oregon is delighted to announce the 147th commencement ceremony will be held on Tuesday, June 20, 2023, at 9:00 a.m. PT at Autzen Stadium. The COE ceremony, separate from the main ceremony, will follow, where graduates will receive individual recognition.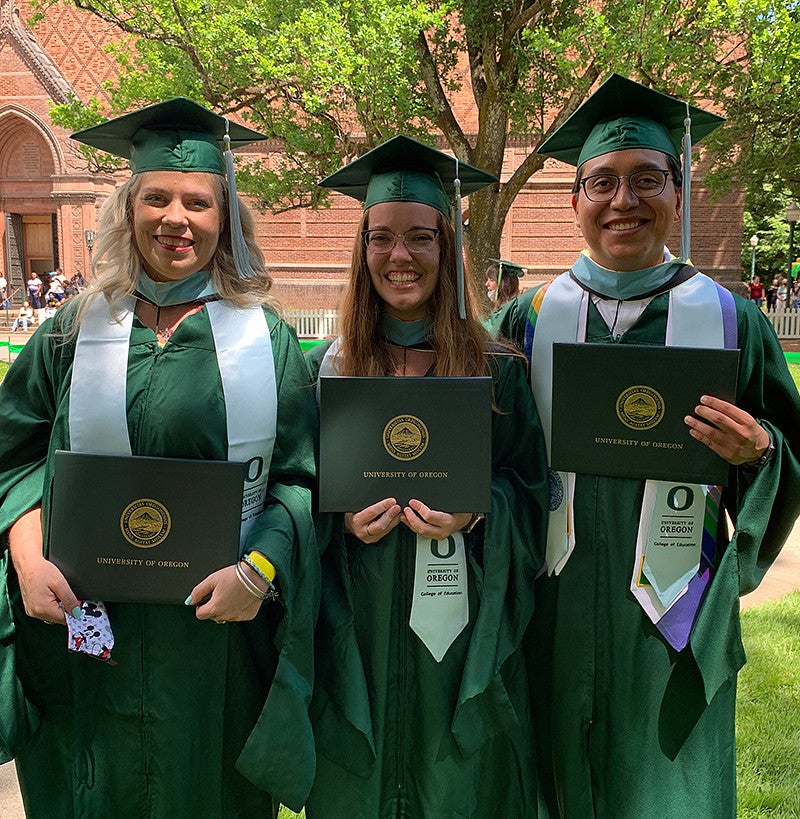 #OnceADuckAlwaysADuck
When you become a UOAA life member, you join a worldwide network of more than 20,000 alumni members who will fly with you on your journey.
Membership ensures you stay connected to the UO and that all alumni are heard and supported. For recent grads, our Duck Career Network can help you land that first job, network with alumni in your field, and give you advice to help you succeed. Plus, we have other great benefits, including early access to football and basketball tickets; member-only events; and access to Nike and Columbia employee stores.
Together, members advocate for the UO, promote excellence, and help the UO support the best and brightest students through scholarships. If you love your Ducks, you'll love your membership in the UOAA!
 College of Education Alumni Spotlights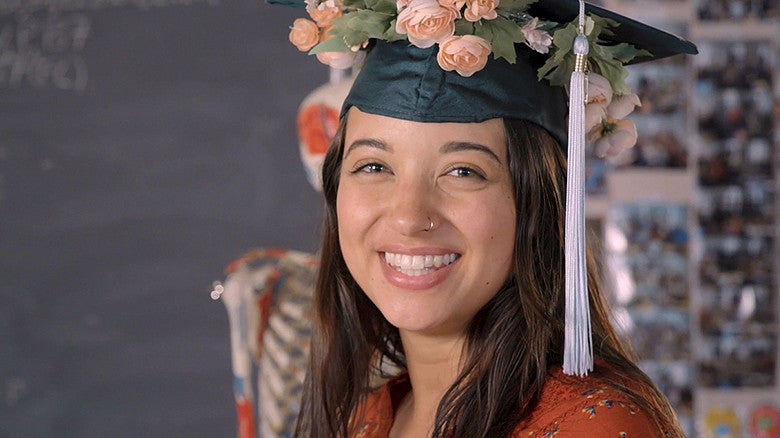 Halli Roussell, ESPRIT Scholar '19
After tutoring a biology course during her undergrad years, Halli fell in love with teaching and the process of building trust and relationships with students. The UOTeach program and the Noyce ESPRIT scholarship then provided her with the necessary support to make science accessible to all students through culturally responsive teaching practices.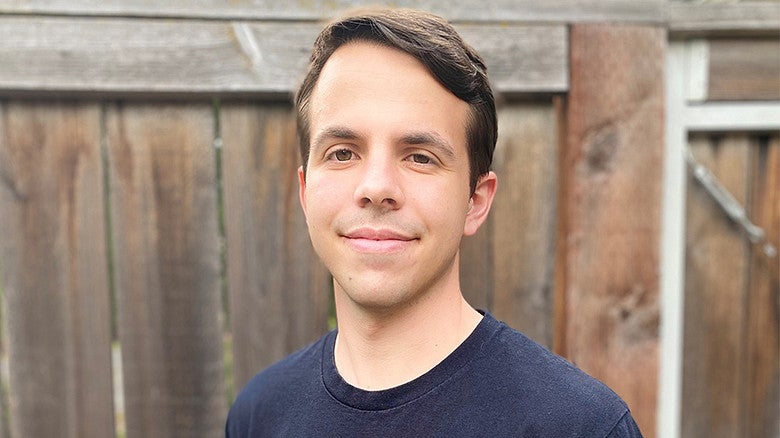 Derek Rodman, '18
"As a student in the UO School Psychology (SPSY) Masters Program, I was fortunate to receive several hands-on experiences that were valuable for my development as a school psychologist. One experience was delivering academic interventions to at-risk students at the Center on Teaching and Learning (CTL) Clinic at HEDCO. We were trained on providing academic instruction using evidence-based curricula and then delivered interventions to a small group of elementary-aged students."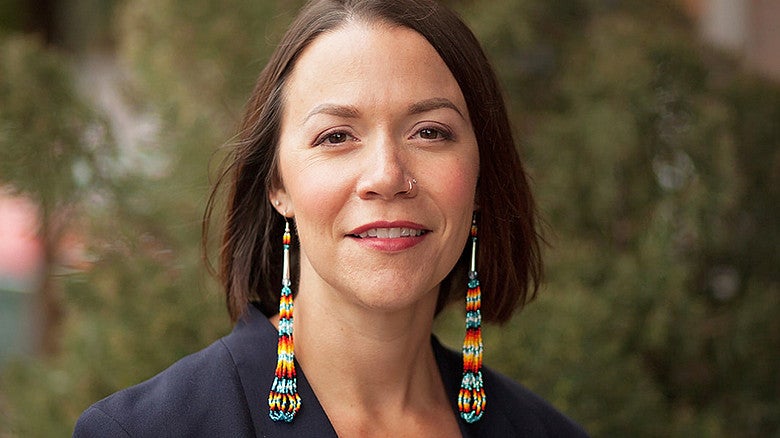 Stephany RunningHawk Johnson '20
"The Critical and Sociocultural Studies in Education (CSSE) program helped me learn to think more critically and thoroughly about topics in education that are difficult, complicated and crucial to address. The faculty supported this process with care and concern, nudges to try more deeply when needed and advice to give myself grace at times."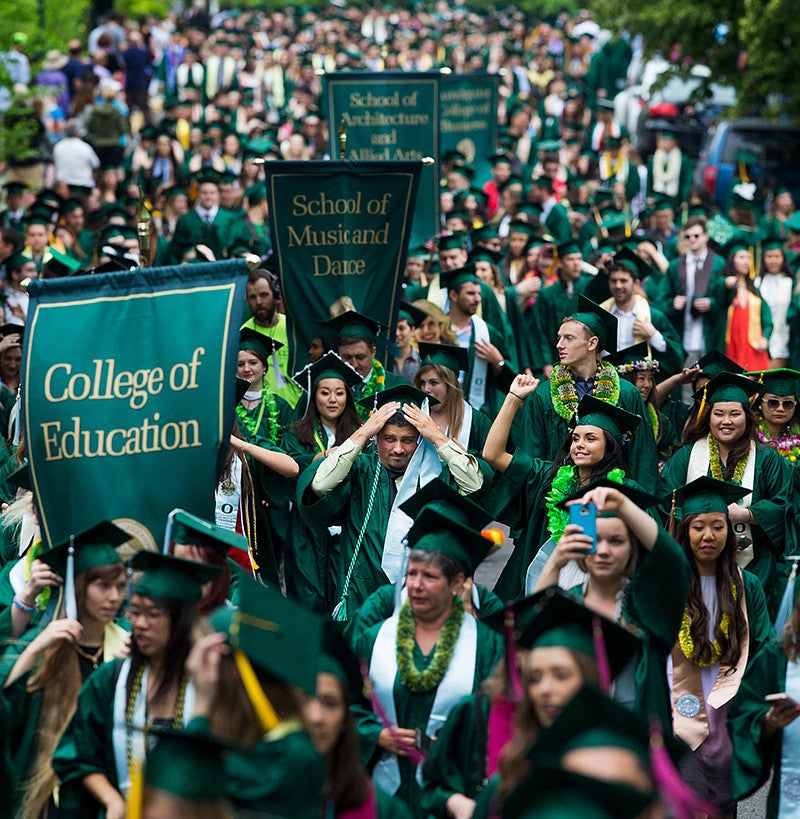 Graduation Etiquette
We know it's an exciting day, but we expect our graduates to maintain reasonable and appropriate behavior at all times during the ceremony to ensure it is enjoyable for all participants, family members, guests, and staff. Once you have crossed the stage and received your diploma cover we ask that you return to your seat while the remaining students cross the stage. Students need to remain for the entire ceremony.
We kindly request that all graduates limit their consumption of alcohol and other substances prior to the ceremony. Graduates who arrive under the influence may be refused the opportunity to participate, and the staffs of Autzen Stadium and the COE reserve the right to relocate or remove anyone who is creating a disturbance.
The College of Education Ceremony recognizes Doctoral Students first, then all other degrees and programs by department. 
Remember to please be courteous and return to your seat once you've crossed the stage and to please remain seated until all students have crossed the stage and the ceremony comes to an end.
Thank you to all of our graduates, participants, family members, guests, and staff who we know will make this a wonderful day for all.