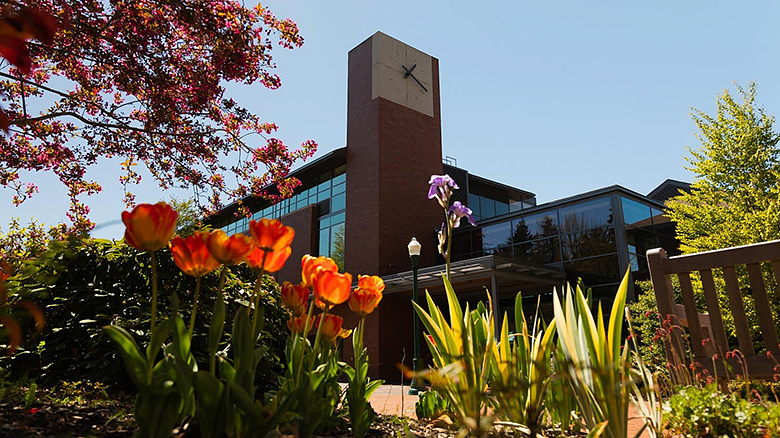 Do you think teaching, special education, social service, speech language pathology, or any of our majors might be right for you? Come check us out and connect with our community of educators.
Ready to find out what it's like to be a Duck?
Enjoy our beautiful campus as a student ambassador leads you on a guided campus tour, or explore on your own with our self-guided tour app. Not coming to Eugene just yet? We've got plenty of virtual visit options too.
---
Enrich Your Academic Experience
Our inclusive class models create tightly knit communities of students who influence each other's success, and most students are involved in research as part of their program requirements. We have a culture that values diversity and promotes respect and inclusion. We produce scholars and practitioners who are prepared to make meaningful changes in our local, national, indigenous, and internal communities. Our graduates become leaders in education and human sciences who change lives and improve outcomes for individuals and systems.
---
College of Education
The College of Education is located in the southwestern part of the University of Oregon's Eugene campus. We have offices in both the HEDCO Education Building and the Lokey Education Complex.
You can find out more about our location and contact us for more information.