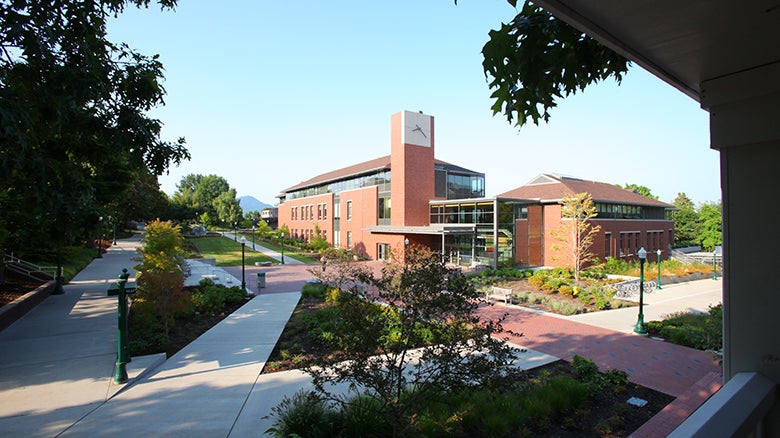 Do you think teaching, special education, social service, speech language pathology, or any of our majors might be right for you? Come check us out and connect with our community of educators.
Ready to find out what it's like to be a Duck?
With current COVID-19 restrictions, in-person campus visits are suspended until further notice. The University of Oregon is committed to providing a digital experience that's customized just for you. Get the large-scale feel of a virtual campus visit, schedule a one-on-one Zoom meeting with a counselor or current student, or just explore all of the online resources for you while you're at home.
Learn More About UO Virtual Visits
---
Undergraduate Virtual Information Session
Thursday, April 29, 5:00 pm – 6:00 pm
Are you interested in career opportunities in teaching, special education, social services, or speech language pathology? Do you want to find out more about these fields and connect with our community of students, educators, researchers, and practitioners?
Join us to learn about majors, resources, opportunities, and student life in the College of Education. You will hear from faculty and current students about our academic programs. You'll also be able to connect with a current student in your academic program who can share their experience at the UO and answer questions.
We hope to see you there!
---
Enrich Your Academic Experience
Our inclusive class models create tightly knit communities of students who influence each other's success, and most students are involved in research as part of their program requirements. We have a culture that values diversity and promotes respect and inclusion. We produce scholars and practitioners who are prepared to make meaningful changes in our local, national, indigenous, and internal communities. Our graduates become leaders in education and human sciences who change lives and improve outcomes for individuals and systems.
---
College of Education
The College of Education is located in the southwestern part of the University of Oregon's Eugene campus. We have offices in both the HEDCO Education Building and the Lokey Education Complex.
You can find out more about our location and contact us for more information.