Give to the College of Education
Investing in the Next Generation
Through evidence-based research and interventions, we have been creating positive change in communities and educational systems for over 100 years, all within a culture of respect and inclusion. Your donations build upon our foundation of academic and research excellence, as we train educators and students in prevention science, speech pathology, couples and family therapy, educational research methodology, and more.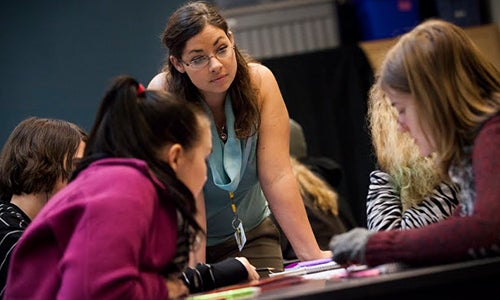 Ensuring Student Success
Student scholarships can make all the difference, particularly for students in need. Nine percent of COE students receive scholarships thanks to the support of our generous donors – but we can do more. With your gift, we can help all students afford college, bridge gaps in equity, and send more diverse practitioners, educators, and researchers out into the field.
 "I chose to attend the COE because of its reputation, its grounding in research-based practices, and its focus on constantly seeking to best support all students. My goal is to be the best educator I can be for ALL students, no matter who arrives in my classroom."
—Gabrielle Arca, Special Education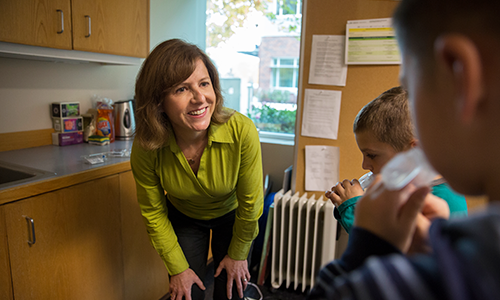 A Legacy of Research
Last year, a team of UO faculty members led by Leslie Leve, a professor in the Prevention Science Institute, secured a $12.5 million grant from the National Institutes of Health to study child growth and development. Their achievement is part of COE's history of research prowess - a history that stretches back over 50 years and has improved the lives of so many. But we're not resting on our laurels. The COE is looking to the future, with the hiring of new tenure-track faculty and our continued leadership in sponsored projects funding, with over $50M in awards last year. Help us empower the best and the brightest minds in the nation to keep our legacy strong. Read more...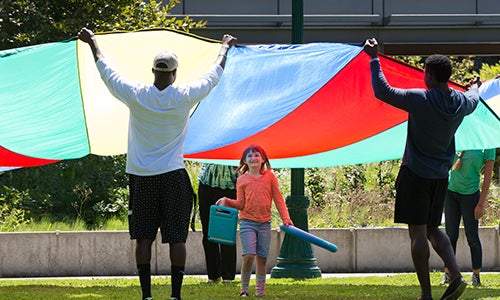 Building Healthy Families
Your generosity can heal. The COE's educational and related clinical outreach programs serve hundreds of children and adults every year. The HEDCO Clinic provides sliding-scale counseling and family therapy, behavioral support for autism, care for brain injury and concussion, and speech-language pathology. We are providing vital community benefits and creating new research to benefit families worldwide.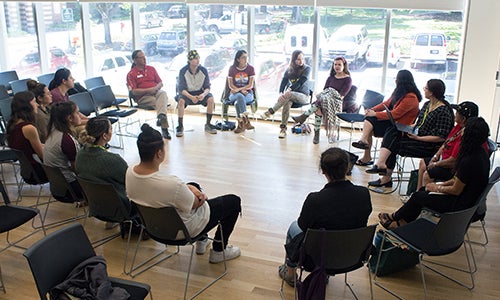 Be a Changemaker!
The Dean's Academic Venture Fund is designed to provide flexible funding for important initiatives. Currently, funds are being used to support anti-racist projects at the College of Education, including anti-bias training, a college-wide curriculum review, and the new Network for Equity in Education Policy. Help the College of Education continue to be a standard-bearer for diversity, equity, and inclusion in education nationwide.
"The Education Department, in a way, is the most important department of the university because it is building people."
—Lorry I. Lokey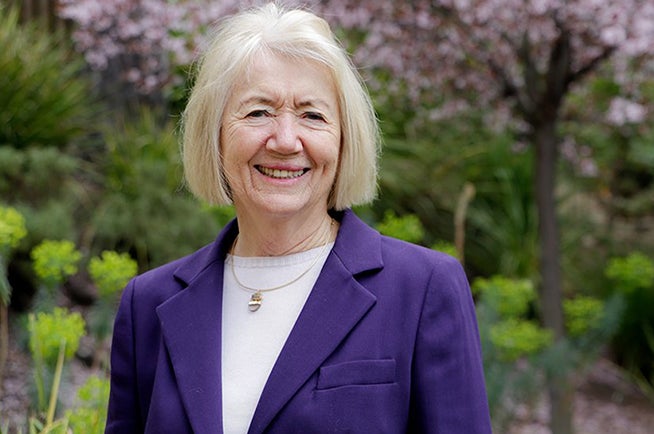 Supporting Tomorrow's Teachers
As a teacher, Berdine Jernigan, BA '64 (elementary education), worked with children of many different ages and a variety of needs and learning styles. Now she's giving future generations a chance to experience the joy of teaching. "My career offered a lot of variety," she recalled. "I hope that I helped with the growth of the children I taught. Because they certainly helped me grow."
Berdine and her husband, Cliff Jernigan, BS '64 (history), have established a scholarship for future teachers in the UO's College of Education. They hope it will create more opportunities for UO students to learn, gain practical experience, and go on to transform children's lives. The Berdine Jernigan Scholarship supports undergraduates from Oregon and California who are enrolled in the college's teacher preparation programs. "The university helped me start my career," said Berdine. "I wanted to give back to the same profession."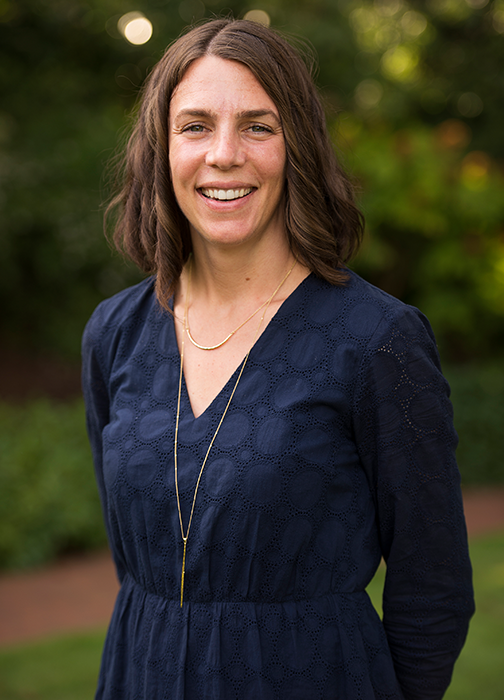 Kristi Schneider
Director of Development
Kristi is the Director of Development for the College of Education. Every day she is inspired by the stories of the COE's talented students and faculty and the history of pioneering research that has paved the way for countless breakthroughs in education, clinical & human services and policy. She works to connect alumni and friends of education who care deeply about the COE mission and who want to invest in the academic and research success of our students, faculty and programs. 
A lifetime Oregonian, Kristi is a former student-athlete for the University of Oregon women's soccer team and a 2000 graduate. Prior to the COE, she worked in development for UO, where she raised funds for athletics, scholarships, and student success initiatives. She is thrilled to connect alumni and friends to their passions at the UO and pay forward the generosity she received as a student-athlete. When not on campus, you may find Kristi enjoying family adventures with her son and husband, kayaking Oregon's lakes and rivers, and seeking out the best local espresso.
Contact Kristi: kristim@uoregon.edu | (541) 346-1283
 
"Every person who walks through the doors of the University of Oregon College of Education desires to make a difference in the world. Through training, research, and practice, they partner with communities, families, and school districts to transform lives and improve outcomes. I believe there are many untold stories at the COE (past and present) and I'm honored to be a voice for those narratives." 
—Kristi Schneider