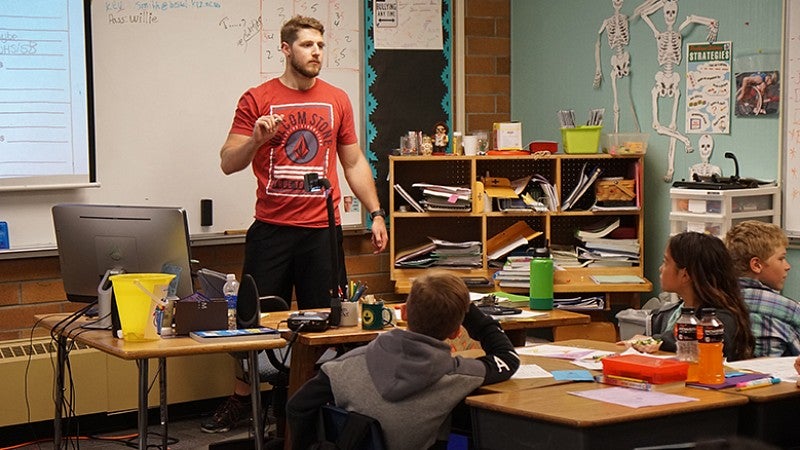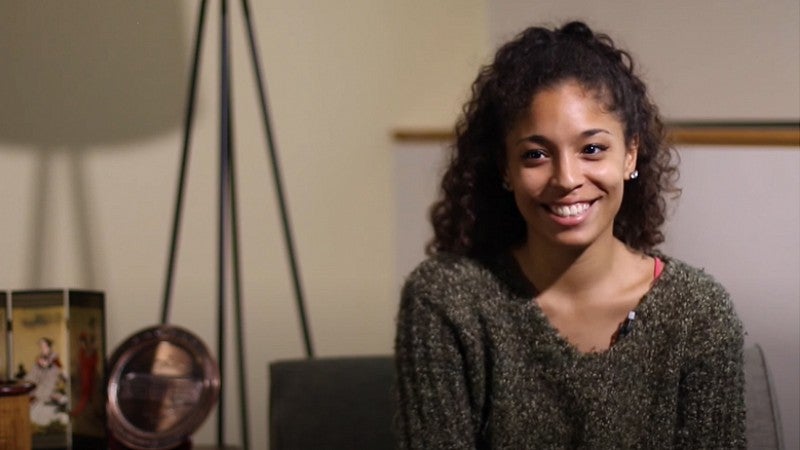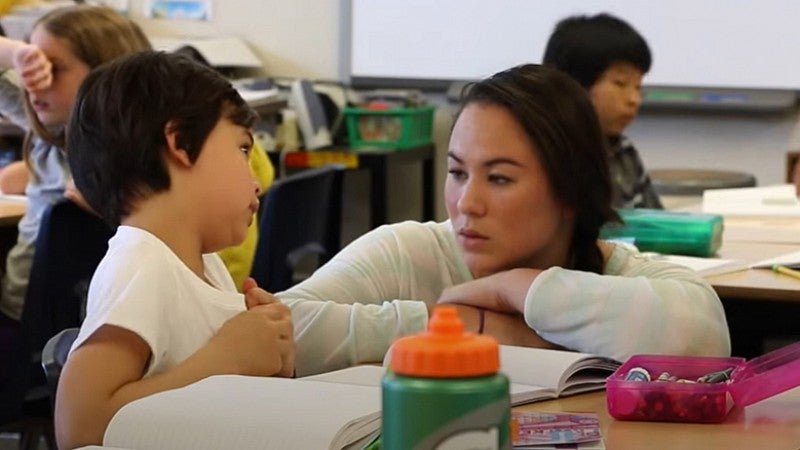 The UOTeach elementary program is a one-year postbaccalaureate master's degree program that leads to an Oregon preliminary teaching license with endorsements in elementary—multiple subjects and English as a second language (ESOL).
The program prepares you to be a fearless and competent math, science, reading, social studies, and language literacy elementary teacher.
Course work explores approaches to teaching and learning that promote teamwork, critical thinking, and culturally responsive pedagogies for early learners.
See detailed application information for the Elementary program at https://education.uoregon.edu/uoteach/apply/elementary.
The Elementary MEd Program of Study fosters a broad background in a variety of subjects, including science, math, and literacy because elementary teachers teach a wide range of subjects. The program of study is sequential simultaneously completing master's and licensure requirements in both classroom and field experience. 
---
Elementary Study Plan 
Most UOTeach students complete the program in one year; however, the program can be broken up into two years. 
MEd Requirements: Total Credits 62 (UO Ed Foundations majors 52)
Summer Term (8 weeks) — Total Credits: 15
Last Summer Session: Back to School Start of Field Placement (4 weeks) — Total Credits: 1
Fall Term (11 weeks) — Total Credits: 16
Winter Term (11 weeks) — Total Credits: 15
Spring Term (11 weeks) — Total Credits: 15
* These courses are automatically waived for UO Educational Foundations graduates who took the equivalent pathway courses. Students with similar prior coursework must submit a COE course waiver petition (form) to get a course waived. Of those, non-degree master's level work can be transferred using the Grad School (credit transfer form). 
(1) Replacement course for candidates in the Sapsik'ʷałá Indigenous Learning Community  
---
Completion Program of Study
Elementary Multiple Subject Endorsement
Complete required courses and practicum work
Pass NES/ORELA Elementary Subtest 1 & 2
Pass edTPA (elementary education handbook)
Pass field placement evaluation
ESOL Endorsement
Complete required courses and practicum work
Pass ESOL field placement evaluation 
Pass ESOL NES/ORELA English for Speakers of Other Languages assessment
Pass ESOL Work Sample