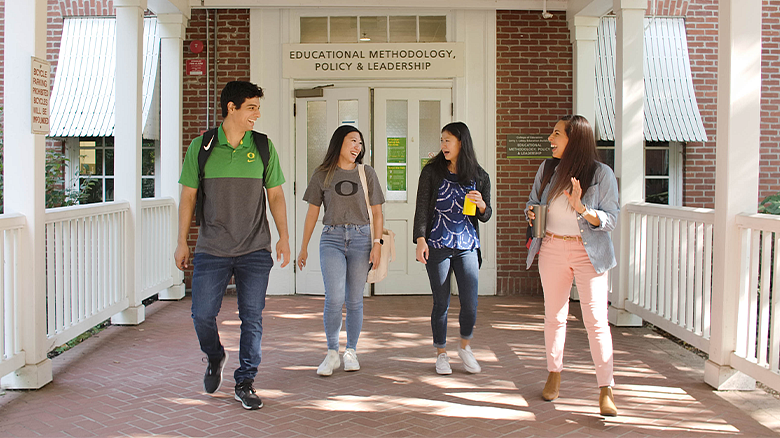 Info Session  |   Faculty Spotlight   |   Student Experience   |   Scholarships and Funding   |   Apply Now   
About the Education Policy and Leadership (EPoL) Master's of Science Program
A pandemic that has heightened inequality. A renewed drive for racial and economic justice. A need for core beliefs and evidence to guide educational decision-making. A facility in a wide range of analytic methods. These are the kinds of motivating catalysts and personal characteristics of those who will thrive in the Education Policy and Leadership Master's Program at the University of Oregon. Now is the time for an inter-disciplinary, reflective and skill-oriented education like the kind you will find in the EPoL program.
Our program is a 12-month place-based program that awards you a Master of Science degree in Education Policy and Leadership (EPoL). The program combines methodological training, theoretical grounding, and practical expertise in US education policy, evidence-based decision-making, organizational leadership, and policy-making processes. If desired, EPoL students can add on an optional specialization in data science.
---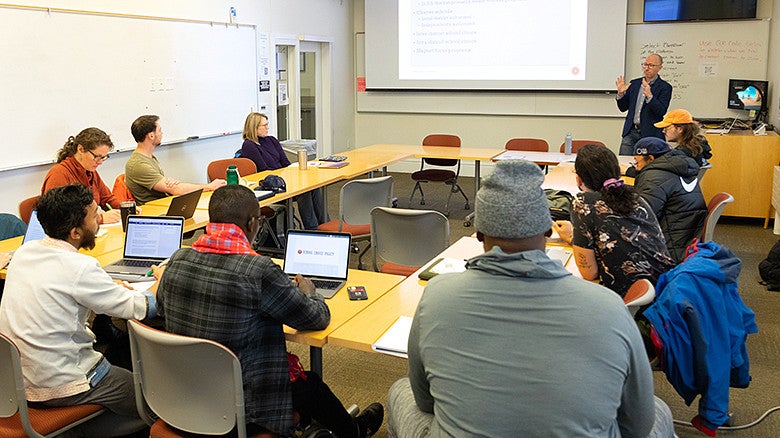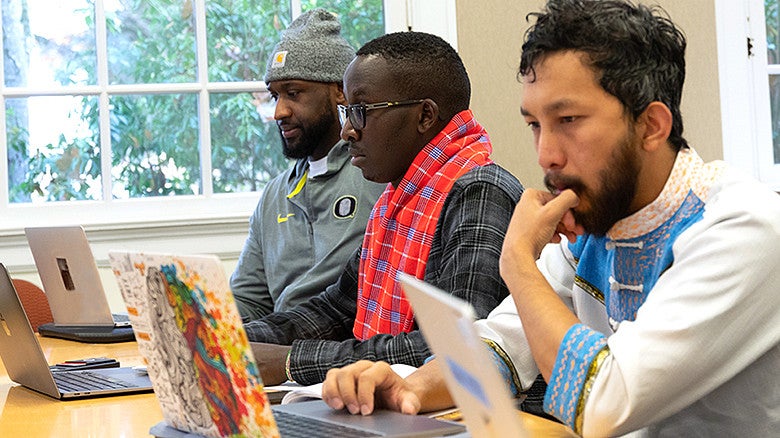 What can I do with this degree? 
Master's degrees are highly sought-after degrees within the public, private, and nonprofit sectors. Here are some of the kinds of jobs you will be able to tackle with confidence:
Education data analyst in a research firm
Education program officer in a non-profit or advocacy organization
Policy analyst for a school district or state department of education
Academic or student affairs dean in K-12 schools
Social and/or community service manager
Administrator in a college or university
Education journalist
Principal in public, public charter or private school (some of these roles also require an administrative license)
System leader (e.g., assistant superintendent, associate commissioner in school district or state department of education)
Director, founder, or program manager for private or non-profit educational organization
School board member
If you're considering pursuing a doctoral degree, this is a fantastic degree to prepare you for a PhD in education policy, educational leadership, political science, public policy, or another social science or quantitative methods field.
---
1
uo's epol is the only program in the state focused on education policy and one of only a couple in the region
2x
Projected job growth in education policy and leadership fields is twice the  predicted job growth in other occupations
---
Take the Next Step
Call, email, visit us. We're here to answer your questions. Or, if you're ready, dive in and apply to the program!
---
Information Session
Want to learn more? Please join us for one of our virtual information sessions with Program Directors, Ilana Umansky, PhD and David Liebowitz, EdD. We will share information about program structure, design, and classes -- and we'll answer your questions.
              Join us! 
Thursday, October 12th, 2023 4:00 PM PT/ 7:00 PM PT Register here!
Friday, November 17th, 2023 12:00 PM PT/ 3:00 PM PT Register here!
Won't get the chance to attend? That's ok, we've got you covered! Watch a recorded information session with Ilana and David, who offer more detail on the master's degree program.
---
Faculty Spotlight

David Liebowitz is an Assistant Professor of Education Policy and Leadership (EPoL) at the University of Oregon College of Education
Tell us about your research areas?
My research documents the challenges facing schools and their leaders. My work attempts to generate strategies to improve leadership and organizational practices, particularly in schools serving low-income students. My research areas include but are not limited to: education policy analysis, educational inequality, school leadership, teacher evaluation, and school improvement.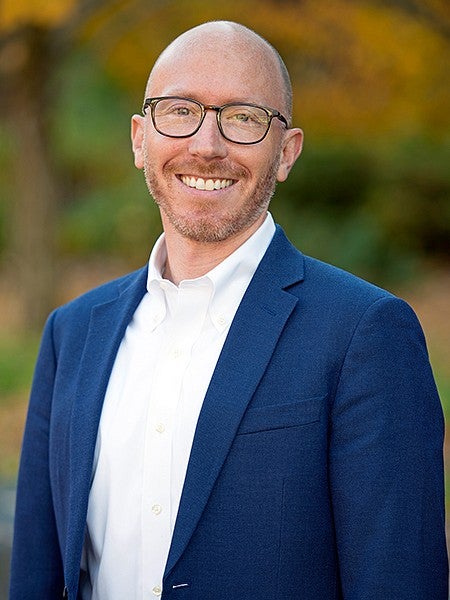 ---
The Student Experience
MS-EPoL is an in-person, four-term (12 month), cohort-based program, although candidates may opt to attend part-time, extending their study plan across two years. Program cohorts start graduate coursework in June.
Candidates develop close relationships with peers and faculty, through sequential course work that brings together the strands of (1) research methods, (2) educational theory, (3) policy studies, and (4) leadership studies. Although the cohort takes a core strand of classes together, roughly half of each student's classes are electives, allowing individual students to tailor their coursework to their own interests and goals.
Electives range from methodological skills like EDLD 652 Data Visualization, to substantive courses like EDLD Education Policy for Multilingual Students. Candidates are also able to take relevant courses outside of the College of Education including in the School of Planning, Public Policy, and Management, as well as departments such as Economics, Sociology, and Indigenous, Race, and Ethnic Studies.
---
What Our Students Are Saying... 
Erick Njue, '23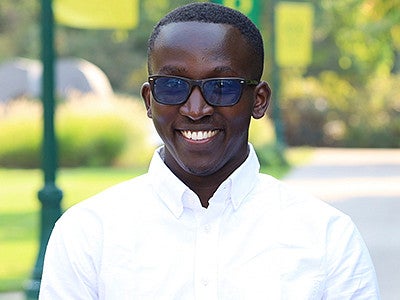 What has your experience in the program been thus far?
I'm proud to be in the first cohort of Master of Science in Education Policy and Leadership (EPoL). I came into the program with little experience and studying EPoL is the best academic decision so far. I have interacted with the best education policy makers, researchers, leaders, data savvies and cohorts. The diversity of the cohort...
---
 Dylan Gunther, '23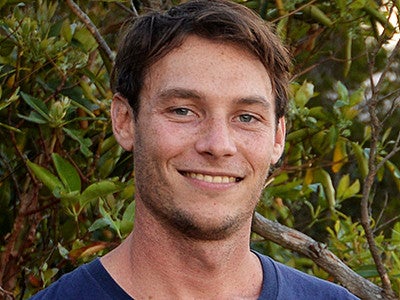 What have you learned during your time in the program that has helped shaped your future career goals?
The EPoL program has helped make the world of education and social science research accessible. I think this background is foundational for people who are interested in relying on research to develop effective policy, inform their school leadership...
---
 Janette Avelar, '22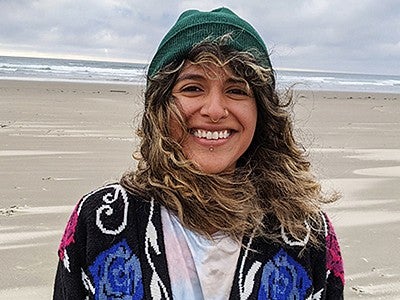 What have you learned during your time in the program that has helped shaped your future career goals?
Oh… so many things! I think first I'd like to preface my response by saying that my background prior to this program is not in education—I came from a humanities program, and that's something that I was really concerned about when... 
---
Commitment to Social Justice and Systems Level Change
Faculty, students, and staff in the Education Policy and Leadership Program are committed to equity and justice in our own program and university, as well as in K-12 schools nationally. We believe in the potential of schools and school systems to create change toward racial, economic, linguistic, gender, and sexual identity justice. We also know that schools, including higher education institutions, do not live up to this potential, and too often exacerbate and perpetuate injustice and harm. We commit to the work of changing these deeply embedded patterns and structures both personally, as individuals and members of our larger communities, and professionally, as higher education leaders, researchers, advocates, and teachers.
---
Scholarships and Funding 
We provide a number of scholarship and funding opportunities in an effort to offer students support in pursuing their degrees and professional futures by removing as many barriers to those goals as possible. We use one common application that will automatically enter you into consideration for any and all scholarships for which you meet selection criteria.