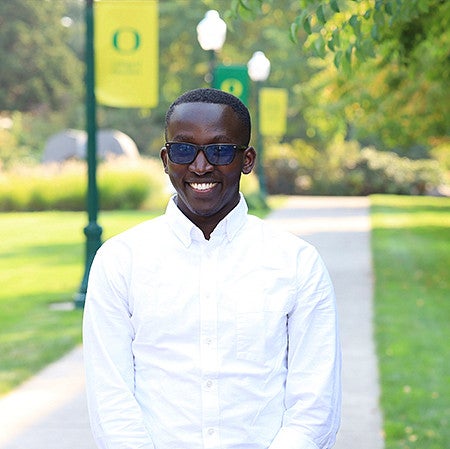 What has your experience in the program been thus far?
I'm proud to be in the first cohort of Master of Science in Education Policy and Leadership (EPoL). I came into the program with little experience and studying EPoL is the best academic decision so far. I have interacted with the best education policy makers, researchers, leaders, data savvies and cohorts. The diversity of the cohort makes survey policy discussions interesting adding to the experience of the faculty. The range of classes from survey policy to research methods classes and room to make choice of classes on top of required gives me a wide array of future academic and career choices within the field of education. The experienced faculty has given our cohort a chance to listen to some of well-known policymakers and education leaders in the US. I really enjoyed Governance and Ethics, Education Policy and Leadership seminar and Social Science Research Design classes that I took in Summer. I thank Professor David Liebowitz for his cohort and individual advisory and update sessions. 
What are you learning in the program that is helping shape your future career goals?
The structure of the EPoL program is tailored in a way that opens opportunities to dive into doctoral studies or the career world. This program is already preparing me to ask vital policy questions that affect education not only in the United States but also internationally. The policy seminars have been simulation of how me as an education policy maker can instill changes based on the challenge and status quo. Dr. Yvonne Curtis' guidance on how to apply Adaptive Leadership in education as an education leader encourages me to go back to teaching…haha. I still feel that I have some energy to continue with academics.
Currently, I am applying for doctoral studies. I hope to return back to COE here at UO. It has been home away from home!