Application Deadline
The application deadline is January 15, 2023 to apply for fall 2023 admission to the doctoral program.
---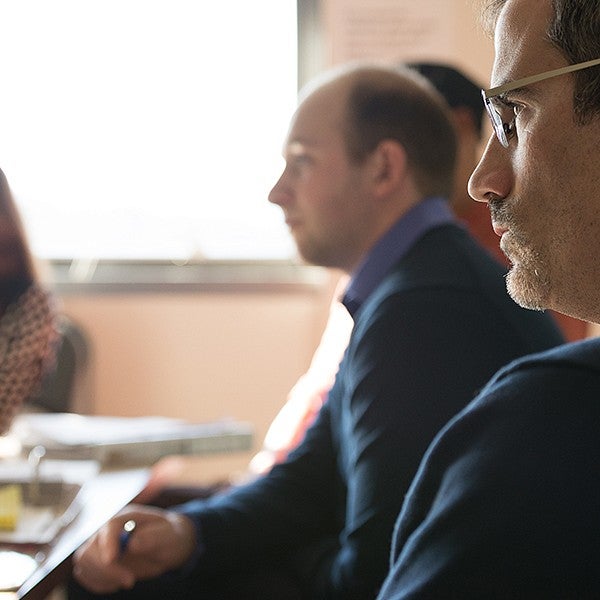 Prerequisites
While the communication disorders and sciences doctoral program is designed to meet the needs of students entering from a variety of specialty areas related to speech-language pathology, swallowing, and brain injury rehabilitation, most applicants have:
Master's degree in communication disorders
Certificate of clinical competence
Research area of interest upon admission
---
Application Instructions
Prior to submitting your application, you should have contact with a UO faculty member in your area of specialization and have identified a potential doctoral mentor.
To apply to the communication disorders and sciences doctoral program, you must submit the following directly to the Division of Graduate Studies. The application will launch September 15, 2022.
Three letters of recommendation from individuals familiar with your academic background and your aptitude for doctoral work in speech-language pathology. 
The letters should specify in detail your capabilities for doctoral study.
Résumé/curriculum vitae describing all relevant educational, work, and research experience.
Statement of purpose describing your research interests and professional goals. Your statement should a) clearly describe your area of interest and why this research is important or significant, b) share how your research interest aligns with your potential faculty mentor(s), and c) discuss your reasons for pursuing a doctoral degree. Please also use this opportunity for the admissions committee to get to know you better by specifically describing how you are prepared to conduct doctoral study within our program. Statements should be approximately 2 pages.
Academic transcripts for all your previous undergraduate and graduate degrees. 
Students for whom English is not their native language must also pass the Test of English as a Foreign Language (TOEFL) with a score of:
600 or above for the paper version
100 or above for the online version
Optional:
Is there anything we did not ask you that you feel is important for us to know when reviewing your application? Please limit this response to no more than 1/2 a page.
Do you have any research-related writing that you would like to share with the admissions committee? This could include, for example, a thesis, journal article, poster presentation, or research-related course assignment.
NOTE: Scores for the GRE are not required.
Prior to admissions decisions, all applicants will be invited for a remote interview with their potential mentor and other members of the admissions committee and/or CDS faculty.