Why earn a graduate degree in Couples and Family Therapy (CFT) at the University of Oregon?
Information Session  |  Career Opportunities  |  Student Experience  |  Clinical Training  |  Accreditation
Our Couples and Family Therapy (CFT) master's program is for people who want to develop advanced counseling skills and provide counseling services for individuals, couples, intimate partners, and families.
Our curricula and practical experiences are inclusive and engaging, closely connecting students with faculty, researchers and clinical professionals.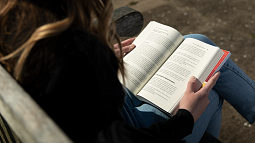 Licensure Preparation 
The 90-credit and nationally-accredited couples and family therapy (CFT) program is a rigorous, innovative, and exciting clinical training experience that leads to a master of science (MS) degree. Our program is for people who want to develop advanced counseling skills with individuals, couples, intimate partners, and families. This program prepares students to become professional family therapists in preparation for licensure in any US state that offers an LMFT license.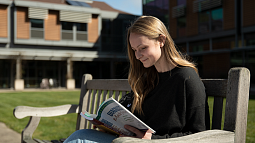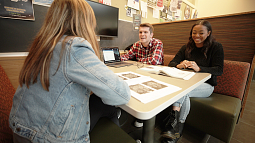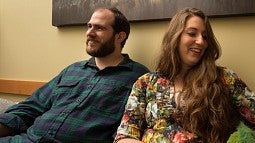 Excellent Instruction 
The CFT program operates in a small cohort model (22 to 24 students admitted annually) at a Research I university.
All faculty are actively involved in research, clinical practice, and/or clinical supervision. All core CFT faculty have received multiple teaching awards.
A Supportive and Inclusive Learning Environment
Our program uses a cohort model, meaning students generally start together and graduate with each other. Clinical supervision courses are small (6–8 students to each faculty member), and we emphasize a noncompetitive environment that places high value on acceptance, cooperation, equity, and respect for diversity as central to education and clinical practice.
---
Direct Practice, Intensive Supervision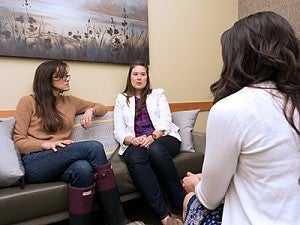 All students see clients at the Center for Healthy Relationships and a community-based clinic. Students receive innovative live and digital supervision, individual and small group clinical supervision, and participate in reflecting team and co-therapy practice.
Students have the opportunity to directly collaborate and provide co-treatment with other graduate student clinicians at the HEDCO Clinic. 
---
Information Session
Date and time
December 9, 2021: 5:30-6:30pm (PST)
Prospective students please RSVP via email to: cft@uoregon.edu for Zoom details.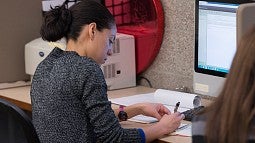 ---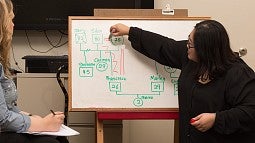 Although there are no prerequisite degree-specific requirements—a bachelor's degree in any discipline, minimally, is required. The Couples and Family Therapy (CFT) program leads to a master of science (MS) degree.
Couples and Family Therapy graduate students may also add the Spanish Language Specialization, which is housed within the Counseling Psychology program.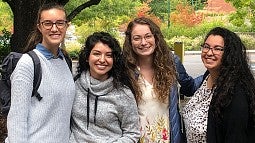 ---
Exciting career opportunities in Couples and Family Therapy 
Our graduates are very successful in securing employment in a variety of settings:
Outpatient nonprofit agencies
Schools and school-based agencies
Hospital settings
Adoption support centers
Private practice
Colleges and universities (faculty, supervision, counseling centers)
Substance use treatment -- residential and outpatient treatment centers
Eating disorder treatment centers
Many of our graduates also eventually move into clinical director positions, become clinical supervisors, and provide professional consultation—or go on to earn doctoral degrees and work in university settings.
---
Take the Next Step
Call us, email us, visit us or apply to the program. We're here to answer your questions about how a CFT degree can grow your future.
---
Hear about the CFT student experience 
---
Rich and Supportive Learning Environment
The UO CFT program draws applicants from all over the U.S. and all over the world. Students experience a rich and supportive learning environment and intensive clinical practice at the Center for Healthy Relationships and at a community-based location of their choosing.
---

Hands-On Experience
Courses incorporate recent research and innovations, draw on community expertise, and embed observations of live therapy sessions in the first term of the program.
Students are supported by an individual academic advisor, work closely with peers, and – informed by 4 program anchors – are encouraged to routinely and carefully reflect on their own personal and professional development.
---
Collaboration is Key...
Students also have the opportunity to collaborate with CFT faculty across multiple areas of interest and in many innovative community efforts – including for instance collegiate recovery, eating disorder prevention, child abuse and neglect prevention, and current issues and strategies to support immigrant families.
---
What Our Students Are Saying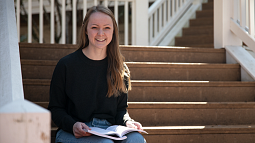 "I chose CFT because of the wonderful experience I had in the FHS undergraduate program and all the incredible professors in the COE! This program is centered around creating a more inclusive environment and is equipping us with the tools and competence to better serve our community and one another. There is no other place I would rather be than a duck!"
Maddie White, Class of 2022
---
Clinical Training
The Couples and Family Therapy (CFT) program's onsite clinic, the Center for Healthy Relationships (CHR) at the HEDCO Clinic, serves as the primary training site for CFT students. The clinic is located on the first floor of the College of Education, where the program is located.
CFT students start observing therapy sessions in the CHR within the first few weeks of the program to build familiarity and understanding of the therapy process.
Students work with clients at two clinical training sites during their second year in the program:
Center for Healthy Relationships: Students are assigned to a small practicum group of 6-8 students and work closely with faculty supervisors who are AAMFT approved supervisors.
Community Externship Site: Students interview and ultimately choose their externship site placement to match their interest. The CFT program has agreements with at least 15 sites across the Eugene/Springfield area. 
Overall, students receive at least 5 hours of supervision per week (combined across sites) during their clinical training year. This includes the review of recorded and live sessions.
Accreditation requires students to obtain 500 client contact hours (40% of those total hours must be with relational systems such as couples and families; 25% of the total hours can be through observing other students conducting therapy sessions).
For more detailed information about the process of clinical training, please refer to:
---
Accreditation
Since 2003, the Couples and Family Therapy master's program has been accredited by the Commission on Accreditation for Marriage and Family Therapy Education of the American Association for Marriage and Family Therapy and approved by the Oregon Board of Licensed Professional Counselors and Therapists.
The University of Oregon's CFT program conforms to COAMFTE standards 12.0 educational requirements and meets or exceeds all educational requirements for MFT licensure in Oregon. However, although most states set their licensure educational standards according to CFT Student Handbook and COAMFTE guidelines, it is possible that moving to a state outside of Oregon may require additional coursework in order to pursue a license.
The University of Oregon's CFT curriculum meets the program-level training requirements for licensure as a marriage and family therapist in Oregon. Currently, all 50 U.S. states and the District of Columbia have a marriage and family therapy licensure law and, because the University of Oregon's program is accredited by COAMFTE, our curriculum also meets the requirements for licensure in many states. However, state laws vary. As a potential applicant to our program, we urge you to contact the licensing body in the state(s) in which you plan to practice for information about the licensure requirements of that state(s).
---
Commitment to Inclusion and Social Change
The Department of Counseling Psychology and Human Services strives to maintain an inclusive learning environment that values and celebrates diverse perspectives so that all students can flourish professionally and personally.  Our view of diversity encompasses, but is not limited to, ability, age, culture, gender, language, nationality/geography, political views, race/ethnicity, religious beliefs and practices, sexual orientation, and socioeconomic status/class. Advancing social justice is central to our educational mission. We condemn the systemic racism, oppression, and violence against minoritized communities in the United States and stand in solidarity with calls for social justice. Our community strives to advance social justice through our research, pedagogy, service, and clinical outreach, which collectively aim to improve the lives of individuals, families, and communities. Our work toward these goals is an ongoing journey of learning, and we welcome input from our students, colleagues, alumni, and friends to support these efforts.  
---
Scholarships and Funding 
We provide a number of scholarship and funding opportunities in an effort to offer students support in pursuing their degrees and professional futures by removing as many barriers to those goals as possible. We use one common application that will automatically enter you into consideration for any and all scholarships for which you meet selection criteria.