Info Session  |  What Our Students Are Saying  |  Faculty Spotlight   |  Commitment to Inclusion and Social Change  |  Accreditation and VCS  |  Outcomes
About the Applied Behavior Analysis Program
The mission of the Applied Behavior Analysis Program at the University of Oregon is to develop culturally responsive and compassionate clinician-researchers in the science of human behavior and learning through a strong foundation in the principles and conceptual underpinnings of ABA and programming that is empirically supported and continuously evaluated for quality improvements. Further, we strive to improve diversity in the field of applied behavior analysis by preparing future behavior analysts to serve racially and ethnically minoritized populations and preparing clinicians whose backgrounds are underrepresented in the field. 
The University of Oregon Online Master of Science in Applied Behavior Analysis (ABA) is designed to:
Prepare clinician-researchers to apply the science of human behavior and learning to a variety of populations and settings
Provide a strong foundation in the principles and conceptual underpinnings of ABA and the application of behavior analysis in multidisciplinary contexts
Give students opportunities to gain supervised research experience in behavior analysis
Our fully online program includes:
Both synchronous and asynchronous learning activities each week
An inter-teaching framework, which allows the faculty to develop instruction that is responsive to students' needs
A cohort model, in which students work through their courses together, allowing them to develop a support system and strong relationships with each other and the program faculty
Part-time and full-time options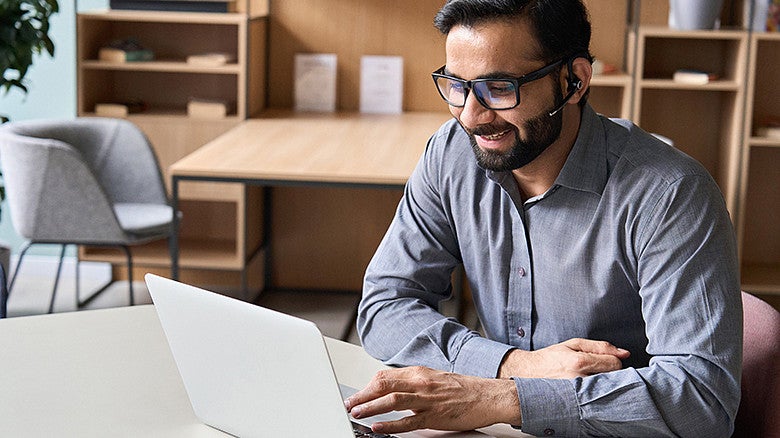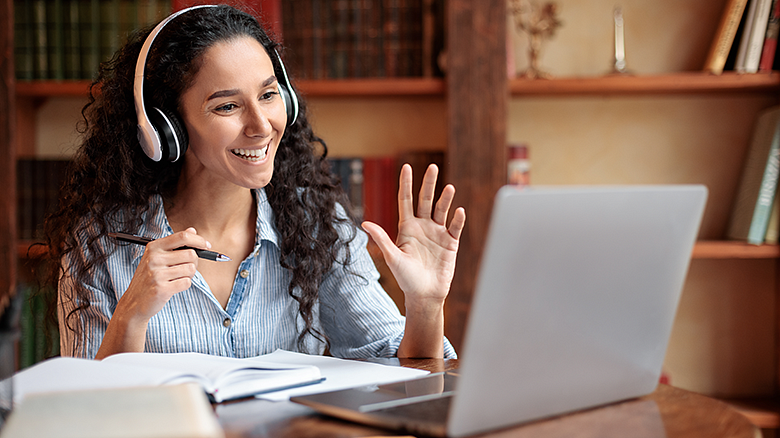 ---
Core program faculty include Kimberly Marshall, PhD, BCBA-D, David Cosottile, PhD, BCBA-D, and Wendy Machalicek, PhD, BCBA-D. We also have additional affiliate faculty for research supervision. Please contact Kimberly Marshall, PhD, BCBA-D for more information. 
---
What can I do with this degree? 
If you are interested in designing supportive environments that help others achieve their goals, you may be interested in studying behavior analysis. Special educators, psychologists, behavior assistants, educational assistants, and others looking for a career change can all benefit from becoming certified as a behavior analyst.
A degree in behavior analysis, provides a wide variety of career prospects:
Work as a behavior analyst in schools or clinics
Support autistics/individuals diagnosed with autism or individuals with intellectual and developmental disabilities
Improve health, fitness, and sports performance
Enhance quality of life and care services for seniors
Prevent and treat substance abuse disorders
Improve sustainability practices
Create systems level change in community and business settings
Pursue a doctoral degree in education, behavior analysis, or a related field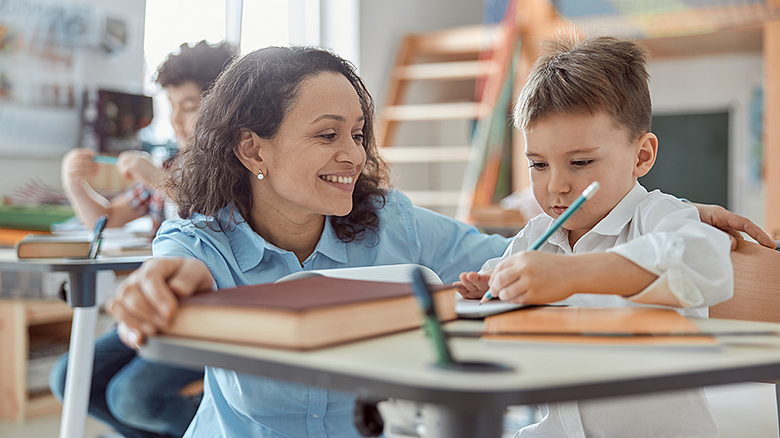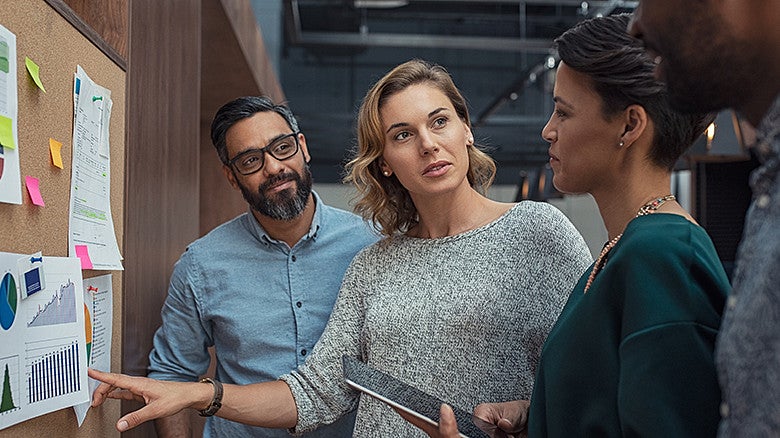 ---
Information Session
Have questions? Want to learn more? Didn't get a chance to attend our virtual information session held October 27, 2022? That's ok, we've got you covered! Listen below as Wendy Machalicek, PhD, DCBA-D, Kimberly Marshall, PhD, BCBA-D, and David Cosottile, PhD, BCBA offer more detail on this online master's degree program.
Take the Next Step
Call us, email us, visit us or apply to the program. We're here to answer your questions about how the applied behavior analysis program can grow your future.
---
What Our Students Are Saying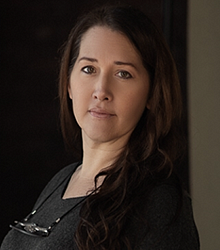 Jennifer Jones, MS '24
"The Applied Behavior Analysis (ABA) program at the University of Oregon provides an exceptional learning experience in many ways! For example, the faculty members exemplify and promote compassionate, respectful, and thoughtful interactions in every circumstance—including the provision of Applied Behavior Analysis services. Additionally, their online environment utilizes both asynchronous and synchronous time with consideration of our own personal schedules. The meetings give us an opportunity to verbally discuss topics with peers, with the support of instructors, and is a game changer to understanding the content. Further, they have excelled in helping build a sense of community, both locally and globally, by facilitating connections with local agencies and those practicing Applied Behavior Analysis across the country. Consequently, I am so very thankful to be an ABA Duck!"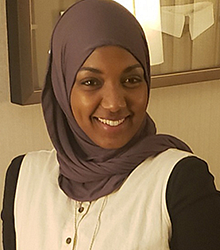 Muna Khalif, MS '24
"I decided to seek this Master of Science in Applied Behavior Analysis to increase my core knowledge of ABA to better serve families via Telehealth using ABA strategies (nationally & internationally). I have been engaged in collaborating in bi-directional learning, and knowledge discovery with peers in the MS ABA program utilizing synchronous and asynchronous online learning platforms. The MS ABA program online is a feasible option for committed people who may be full-time staff, parents, etc with demanding schedules. The core MS ABA faculty leaders are incredibly knowledgeable people, who are considerate, welcoming, and understanding thus making learning together an enjoyable activity. I truly feel part of an amazing team despite being remote due to developing a professional and supportive relationship with all of my instructors (Dr. Marshall & Dr. Cosottile) and mentor Dr. Wendy Michalicek."
---
Daniel Bussey, MS '24 
---
Hands-On Experience
As many of the specific program task items include both knowledge targets and practice-related competencies, supervised experiences are integral to learning and mastering the content. Students in the Online Master's in Applied Behavior Analysis will complete supervised field experience guided by professors and clinicians with years of practice in the field of applied behavior analysis.

To ensure that students have high quality field experiences, students' sites will need approval from the UO ABA program. UO has partnered with the Behavioral Health Center for Excellence (BHCOE) to increase students' access to quality practice sites. The UO ABA program will automatically approve practice sites that have BHCOE accreditation.
---
Research to Practice
The University of Oregon College of Education provides a rich research environment with 16 research and outreach units including Early Childhood CARES, and the HEDCO Clinic. A Capstone Research Project supervised by a core or affiliated faculty member will provide students with opportunities for originality in developing and applying ideas within a research context.
---
Faculty Spotlight, Kimberly Marshall, PhD, BCBA-D
Kimberly Marshall is a doctoral-level board-certified behavior analyst and the Applied Behavior Analysis Program Coordinator and Lecturer. Kimberly has extensive experience in program development and consultation for public school programs, and previously worked as a general education and special education teacher. She has presented nationally and internationally on topics including functional analysis, reading comprehension, and conceptual instruction in applied behavior analysis. 
---
Commitment to Inclusion and Social Change
The Online Applied Behavior Analysis program is committed to the preparation of behavior analytic professionals who reflect the multicultural context of the United States. We strongly encourage applications from potential students who identify as Black, Indigenous, or a Person of Color (BIPOC) as well as from potential students who are neurodiverse, have a disability, or are LQBTQ+.
Additionally, the Master's degree in Applied Behavior Analysis requires students to meet programmatic requirements related to diversity, equity, justice, and inclusion. These requirements will prepare students to be behavior analytic professionals who engage in reflective practices, cultural humility, neurodiversity affirming practices, advocacy for improving disparities in applied behavior analysis, and cross cultural applications of applied behavior analysis (e.g., with clients from different racial/ethnic backgrounds, linguistic and religious backgrounds, and gender and sexual orientation minorities, as well as neurodivergent persons and individuals with disabilities). Diversity, equity, justice, and inclusion competencies are embedded throughout the online coursework and in online professional colloquia to ensure access to neurodiversity affirming practices and the development of cultural responsiveness in the practice of applied behavior analysis. 
Resources for Historically Excluded and Underrepresented Students and Allies
---
Contemporary Values of Behavior Analysis
Please review the following resources that exemplify the contemporary values of behavior analysts including ethical and effective behavior change and position statements against conversion therapy and practices, restraint and seclusion and the use of electric shock in treatment of individuals with disabilities. These practices do not align with the Behavior Analysts Code of Ethics (BACB, 2022).
Position Statement on Conversion Therapy and Practices
Position Statement on Right to Effective Behavioral Treatment
Position Statement on Restraint and Seclusion
Ethics Code for Behavior Analysts
Association for Behavior Analysis International Position Statement on the Use of CESS
---
Accreditation and VCS

The Master of Science in Applied Behavior Analysis program is accredited by the Northwest Commission on Colleges and Universities.
The Association for Behavior Analysis International (ABAI) has verified the core courses in our Master of Science in Applied Behavior Analysis program toward the coursework requirements for eligibility to take the Board Certified Behavior Analyst® examination. Applicants will need to meet additional eligibility requirements and demonstrate they reside in an authorized country before they can be deemed eligible to take the examination.
The program expects to apply for ABAI accreditation eligibility during Fall of 2024. Accreditation is a self-study and peer-review process in which a program completes a comprehensive review of the coursework, faculty, research, curriculum, experiential learning, and outcome measures of the overall program.
If you have questions about verification or accreditation and how this might impact you, please contact uoaba@uoregon.edu. 
---
| Outcomes Information | 2023 (recent data) | 2022 |
| --- | --- | --- |
| Number of students whose degrees were conferred by the program | 2 | N/A |
| Median years until graduation for students whose degrees were conferred by the program | 1 | N/A |
| Number of students enrolled in the program | 21 | 8 |
| Number of students no longer enrolled for any reason other than conferral of degree | 1 | 2 |
| Number of completed applications received | 20 | 10 |
| Number of students admitted | 18 | 8 |
| Number of first-time candidates sitting for their BCBA examination | N/A | N/A |
| Percentage of first-time candidates passing the BCBA certification examination | N/A | N/A |
| Number of graduates obtaining a master-level state license as a behavior analyst | N/A | N/A |
| Median undergraduate grade point average (GPA) for applicants admitted | 3.5056 | 3.2275 |
| Median standardized test scores | N/A | N/A |