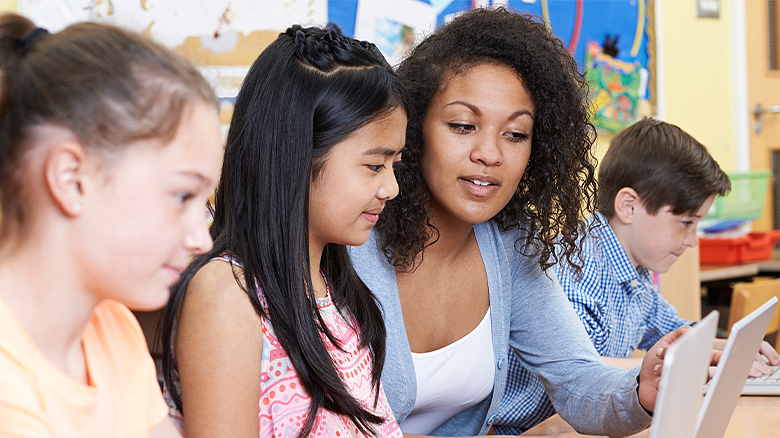 Apply to the Applied Behavior Analysis Master of Science Program
Our application priority deadline is January 2, 2023. Our spring deadline is May 12, 2023. Final deadline is July 3, 2023.
---
Holistic Admissions Review
Applicants will be assessed for eligibility for admission with a focus on the whole applicant rather than just academic information. Other factors that will be considered include knowledge of applied behavior analysis, volunteer and paid experiences in applied behavior analysis and related fields, and a commitment to addressing disparities and DEJI issues in applied behavior analysis. Furthermore, individuals with leadership experience, with strong interpersonal skills, and from BIPOC or other underrepresented identities will be prioritized. Finally, preference will be given to those who show persistence (e.g., re-taking a course to improve application) and evidence of cultural humility and compassion through community service.
---
Cohort and Acceptance Rate Information
Each year, we admit a cohort of up to 25 students. The Fall 2022 acceptance to rejection rate was 80% of applicants offered admission: 20% of applicants not offered admission.
Application requirements
Online application Please fill out our UO online application form. You do not need to complete the online application in one sitting. You will be able to log in and view/update each section of your application until you submit it. Applications for Fall 2023 will open in mid-September.
Statement of Purpose The Admissions Committee is interested in your professional goals and reasons for advanced study. Your 1-3 page single-spaced response should address the following questions:
Why are you interested in a M.S. in Applied Behavior Analysis (e.g., specific practice and research interests, career goals)?
How have your past experiences prepared you for success in a M.S. program in Applied Behavior Analysis (e.g., volunteer or paid experiences in education, special education or other related fields, research experience, leadership positions, previous degrees and educational experiences)?
Why is the program in Applied Behavior Analysis at the University of Oregon the best fit for you (e.g., Department and Program strengths, alignment with your practice and research interests, courses, specific faculty with whom you would like to work with and why)?
Diversity Response Please provide a 1-page, single-spaced response to the following prompt:
Tell us about a life event you personally experienced or that you witnessed another person or group from a different culture, race, ethnicity, religion, sexual orientation, and/or gender experience that changed your viewpoint about social justice, educational barriers, or other societal inequities? 
Current resume/curriculum vitae Please include a resume/curriculum vitae (CV) that lists your educational and work experience.
Official transcripts Please include official transcripts from all prior institutions of higher education that you have attended.
Three (3) letters of recommendation Please select people who know you well and can speak to your academic and professional skills, background, and potential.
A non-refundable application fee The application fee is $70 for domestic students and $90 international students, paid by credit card or eCheck. Check here to see if you are eligible for a fee reduction or waiver.
Applicants must have an earned B.A. or B.S. to be eligible for admission.
International students whose primary language is a language other than English also need to include proof of English proficiency. This can be shown through TOEFL, IELTS, or a degree earned from certain English-speaking countries. More information about meeting this requirement can be found here.
---
International Students 
ABA welcomes international student applicants, including those who will seek work or further studies in the U.S.. 
---
Candidate Interviews
After the admissions committee has reviewed all complete applications, we will invite final candidates to interview with program faculty and students in order to make final admissions decisions. Interview days will be held virtually for fall admission, via Zoom.