Faculty and Staff in the News 
Academic excellence at the College of Education begins with our internationally renowned faculty. As award-winning scholars, professionals, and innovators in research, outreach, education, and more, they are just as likely to publish in The New York Times as the The Oregonian. In the classroom, they are passionate teachers who inform and inspire. Out in the field, they are dedicated mentors who help students build real-world skills and strong professional networks.
Research Driving Change
We are the highest-ranked academic unit at the University of Oregon, due largely to a decades-long record of national and international research and development in special education, counseling psychology, educational leadership, and school psychology. Our research culture is unique and highly influential because our faculty have a long tradition of translating research into effective models, methods, and measures that improve lives. Our innovations have an enduring impact in Oregon and across the nation.
528
full-time and part-time faculty and staff 2023
$63M
In faculty sponsored research and project grants 2023
14
faculty led research and outreach units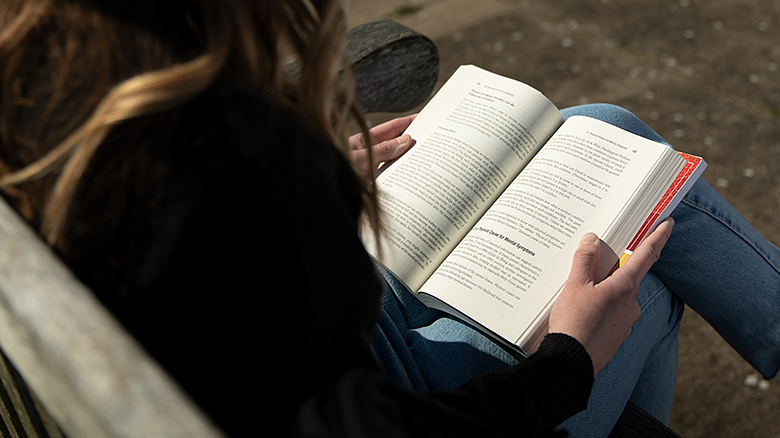 Faculty Books
Books from our faculty reflect the extent of expertise and interest within their departments and programs. As a college in a research university, our faculty's variety of interests connect research to teaching and teaching to learning.
Faculty and Staff Support Students to Graduation and Beyond
Our students are smart, creative, and increasingly diverse. Our faculty and staff support and celebrate their successes. With over 26,321 College of Education alumni to date, we work hard to provide inspiring educational opportunities in the classroom and beyond.
1,269
COE Majors, 2022-2023
807
Undergraduates, 2022-2023
Meet Stephanie De Anda, PhD,
CCC-SLP, assistant professor of Communication Disorders and Sciences program
Stephanie De Anda (she/her/hers), PhD CCC-SLP, is an expert in bilingual language acquisition and development, with a focus on Spanish-English bilingual children and Latinx families. Since 2017, De Anda has served as Assistant Professor of Communication Disorders and Sciences in the department of Special Education and Clinical Sciences at the University of Oregon.
De Anda's work describes language learning through the development of measures that are culturally and linguistically responsive to the multilingual experience. As a licensed speech-language pathologist, her studies include children with communication disorders to support accurate diagnosis and effective intervention from an interdisciplinary perspective. De Anda's research is funded by the National Institutes of Health (NIH) and is conducted at the Early Dual Language Development Lab made up of a cross-disciplinary group of undergraduate and graduate students.
As a Latina scholar, De Anda is committed to prioritizing collaborations with community partners to meaningfully support underserved families.
Products with a Purpose
The College of Education HEDCO Building is the anchor innovation hub among the six buildings that house the majority of our classrooms, research and outreach units, clinics, and faculty labs. Driving change by developing highly scalable products and services has always been part of the distinctive culture of our college. In fact, the research and development work of our faculty has created an "EduTech" industry in Eugene and Lane County. Our research and development has always been inspired by our desire to effect evidence-based change that redresses disparities in education and health – "products with purpose." This work is now focused on addressing racism and bias.