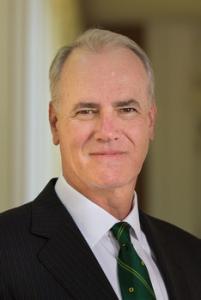 R.W. Kamphaus | Professor and Dean
Welcome to our community of achievers!
We have, in my opinion, the hardest working and most productive faculty of any College of Education. Our staff are skilled and dedicated to their work. Our bright and fascinating students bring new interests and challenges from around the world to their classroom experience. Our alumni are thriving around the world.  And our donors constantly humble us with their generosity which provided us with one of the best academic buildings in the country, the HEDCO building, which you see featured on our website. In addition, our supporters provide more than $800,000 in annual scholarship dollars for student support.
Our website is most frequently visited by prospective and current students, like you who want to know whether or not our College of Education experience is a good match. Let me help you make a fully informed decision:  First and foremost, a degree from our college is recognized by employers as coming from one of the best Colleges of Education in the country. We have long been ranked among the top 10 or 20.
Our students, staff, and faculty researchers are also working on leading-edge solutions to persistent educational challenges such as mathematics and reading interventions, bilingual language development, depression and suicide prevention and intervention, and teacher staffing for tribal communities, among many others. And service and clinical training opportunities abound. Our portfolio of campus-based opportunities to directly improve the lives of individuals is unequalled.
In the end, students come here for the curricula. We are prepared to help you become a world-class mathematics teacher, special education teacher, school administrator, speech pathologist, couples and family therapist, or school and counseling psychologist. We will also prepare you for entering graduate school or for direct entry into the workforce. For those who seek a scholarly career, there is no better place to obtain a doctoral degree. Our graduate students have the opportunity to affect change for millions of children and adults by making product and policy breakthroughs.
This letter is getting long, so I will end with a personal note. I've worked for several universities. Only at the UO am I reminded every day of the beauty and bounty of nature. While driving down I-5 I look to the left and see the snowcapped Cascades, and then turn to glimpse the marine fog over the Coastal Range on my right. At this point I can't believe I'm actually going to WORK.
Wishing you all success,
Randy
R.W. Kamphaus, Ph.D., Professor and Dean