Our College of Education Undergraduate Advising Team
---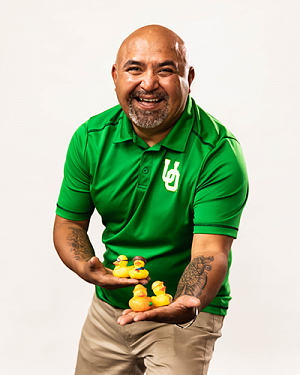 Angel Dorantes, Senior Academic Advisor, Strategic Initiatives Coordinator
Contact Information: dorantes@uoregon.edu, (541) 346-0658
Angel Dorantes (he, his, el) is a Senior Advisor and the Strategic Initiatives Coordinator in the College of Education. He provides holistic academic advising to COE undergraduate students with a focus on students enrolled or enrolling in the Educational Foundations programs. Relying on an extensive higher education students services career, Angel proactively works with students to support their educational, professional, career, and personal goals.
Angel received his doctoral degree in Critical and Sociocultural Studies in Education from the Department of Education Studies at the UO. His dissertation explored the feelings, perceptions and experiences of Latina/o/x adolescents who translate or language broker for their parents about a wide range of issues including ordinary, private, confidential, and complex personal, familial, and household issues.
No stranger to the beauty, tranquility, and enchantment of nature, Angel hikes, backpacks, cycles, motorcycles, and outdoor adventures avidly throughout Oregon, California, the Midwest, Mexico, and Ecuador.
---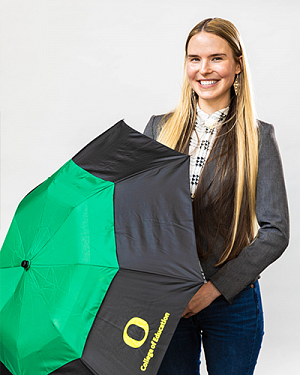 ​​​​Emma Bjorngard Basayne, Academic Advisor
Contact Information: ebasayne@uoregon.edu
Emma Bjorngard Basayne (she/her/hers) is an Academic Advisor in the College of Education (COE) at the University of Oregon. She provides advising to all COE students, but has a focus on students enrolled in or pursuing the Family and Human Services program.
Emma received her undergraduate degree in Philosophy from California State University Long Beach, and her M.A. and Ph.D. in Philosophy from the University of Connecticut. Emma also earned a M.S. in Counselor Education with a Specialization in Student Development in Higher Education from Central Connecticut State University. As an Academic Advisor Emma takes a personal interest in the students whom she works with and empowers them to develop their unique talents and perspectives as they relate to their academic, personal, and professional goals.
Emma is Saami (the indigenous people from a land region stretching over parts of Sweden, Norway, Finland, and Russia), and she was born and raised in Sweden. She loves travelling and tries to go back to Europe to see her family as often as she can. When she is not on campus, she enjoys spending time in the outdoors, reading books, and cuddling with her fluffy cat Jasper.
---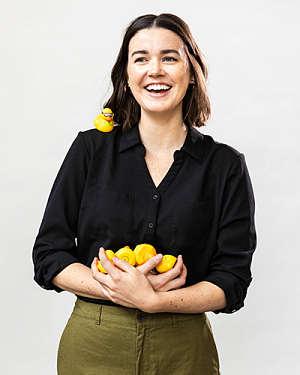 ​​​​​​Mary Marchetti, Academic Advisor
Contact Information: coeadvisor01@uoregon.edu
First-Year Students and Sophomores – Declaring a Major/Major Advising
Mary Marchetti (she/her) is an Academic Advisor in the College of Education (COE). She is also a fourth-year Ph.D. student in the Counseling Psychology graduate program. Mary earned her undergraduate degree in Brain and Cognitive Sciences from University of Rochester and her Master's degree in Counseling, Family, and Human Services from UO.
Mary's research and clinical work focus on enhancing college student well-being through holistic, strengths-based approaches. This naturally influences Mary's approach to academic advising, where she strives to empower students in navigating the dynamic influences on their academic path and building upon their unique resiliencies. Mary advises undergraduates across all years, with an emphasis on assisting prospective COE students.
Outside of work, Mary enjoys hiking and biking, spending time with her cat, exploring antique shops and estate sales, and checking out the rotating exhibits at the Jordan Schnitzer Museum of Art.
---