The HEDCO Education Station café:
Hours: 8:00 a.m. - 4:00 p.m., Monday - Friday
The Education Station café sits on the ground floor of the HEDCO Building. Operated by student-baristas, the Ed Station has everything from fresh-brewed coffee, delicious pastries, hot soups, salads, fresh fruit, and snacks on the go.
According to the baristas, the Education Station boasts the shortest lines on campus, as well as a fireplace, the best local Kombucha on campus, and study spots for all students, rain or shine. You can order at the counter, or if you're in a hurry, you can place an order for pickup using the GrubHub app.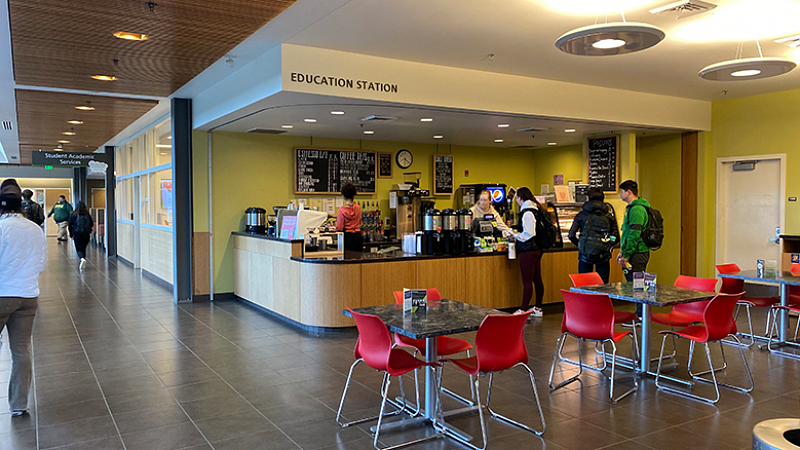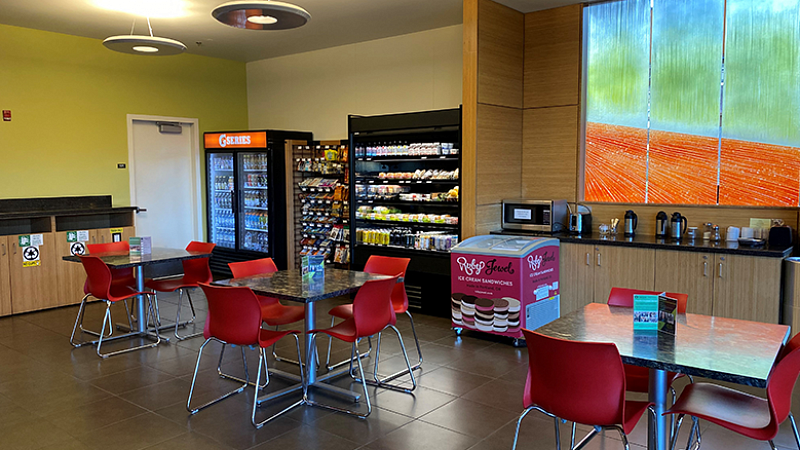 Aside from food and drinks, the Education Station offers indoor and outdoor seating, a student-favorite for studying, reading, or relaxing with friends. Huge windows provide sunshine and right around the corner from the cafe you'll find large comfortable booths.